Our

Solution

At ASTA, we provide products and solutions tailored to three markets: hospitals, hotels, and food & beverage.
Business

Plan for Southeast Asia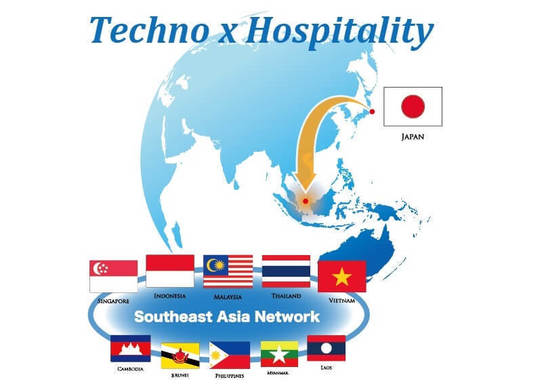 Technology × Hospitality from Japan to Southeast Asia
With almost 60 years of dedicated technological innovation in the hospitality sector, ALMEX Inc. has emerged as the undisputed leader, holding the largest market share in the industry.
At ALMEX Inc., we have honed our expertise in streamlining customer service processes without compromising the core value of "Omotenashi" spirit. We take immense pride in our ability to anticipate and fulfill people's needs in advance.
In line with our expansion strategy, we have established ASTA, our first overseas office, in Malaysia. This strategic move enables us to gain a deep understanding of the local business landscape, allowing us to apply and customize our skills and know-how to enhance operational efficiencies in the realm of hospitality services in the Southeast Asia region.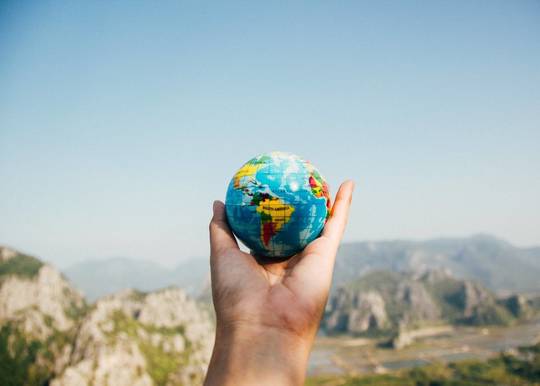 Development Policy
ALMEX Inc, originally founded as a manufacturer of automatic payment kiosks, has undergone a remarkable transformation. Today, our scope of expertise extends beyond kiosk production as we venture into the niche market of hospitality and customer service innovation.
One of ALMEX's key accomplishments lies in our ability to seamlessly automate operations through our advanced kiosk systems. While our focus remains on leveraging cutting-edge technology, we understand the importance of maintaining a personalized approach to customer interactions. This unique combination allows us to strike a balance between automation and preserving the human touch in our services, ensuring that our users receive a truly exceptional customer experience.
Greetings

from asta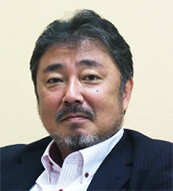 Managing Director
HIDEYORI HIRAHARA
With the globalization of the business environment, ALMEX believes that it is important for us to expand our business overseas. We have our eyes on the rapidly growing Southeast Asia region, having high expectations in introducing and supplying our kiosk system to the region.

We set up our first overseas branch, Almex System Technology Asia (ASTA), in Kuala Lumpur, Malaysia in November 2014. At ASTA, we offer a comprehensive solution with products and services using advanced technologies to help our customers improve their efficiency. Our primary objective is to improve the efficiency of our customers' operations.

Beyond our customers, we are also dedicated to delivering a high level of convenience for end users. We, the kiosk manufacturer which have accumulated the know-how to combine our existing technologies to accommodate customers' needs since our establishment in 1966, strive to supply the most suitable kiosk, payment kiosk, MTO / TTO and other systems for various applications including hospitals, hotels, and restaurants in Malaysia and the nearby countries in South East Asia. Alongside with our slogan "Techno-hospitality (Technology × Hospitality)", ASTA will put forth our best effort in providing business solutions and kiosk Malaysia, help our customers to pursue further improvement and enhancement of the quality of Hospitality by the utilization of leading-edge Technologies. Spreading and familiarizing the installation and usage of kiosk Malaysia will be our first step in achieving this goal.
The company & Location
Almex System Technology Asia Sdn. Bhd.
19-8-3A Level 8, UOA Centre, No. 19 , Jalan Pinang, 50450 Kuala Lumpur, Malaysia.
Our business operation on wholesale of computer hardware, software, peripherals and Implementations. Kiosk systems for hospitals, urban and business hotels, restaurants, etc.
Managing Director
R&D Director
Director
Hideyori Hirahara
Hiroaki Moriyama
Shohei Mabuchi