With our Hotel Check In System, Hotel Operation can be enhanced to be more faster and efficient.
Insufficient employees can render the business operation slow. In order to enhance customer satisfaction, sales, and work efficiency, ASTA proudly present our kiosk solution, which is a product of long cultivated experience and expertise.


More News & Events

The problems
Customers often wait for a long period of time during Hotel Check-In or Payment session and face communication difficulties. Receptionists also face the same problems in processing the customer information.
This situation always leads to the problems where receptionists are unable to fulfill customers' requests and causes negligence of other more important tasks.
Inefficient Operation (Long Queue, Long Process etc)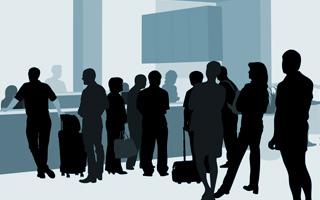 Communication Anxiety (Language Barrier, Infection etc)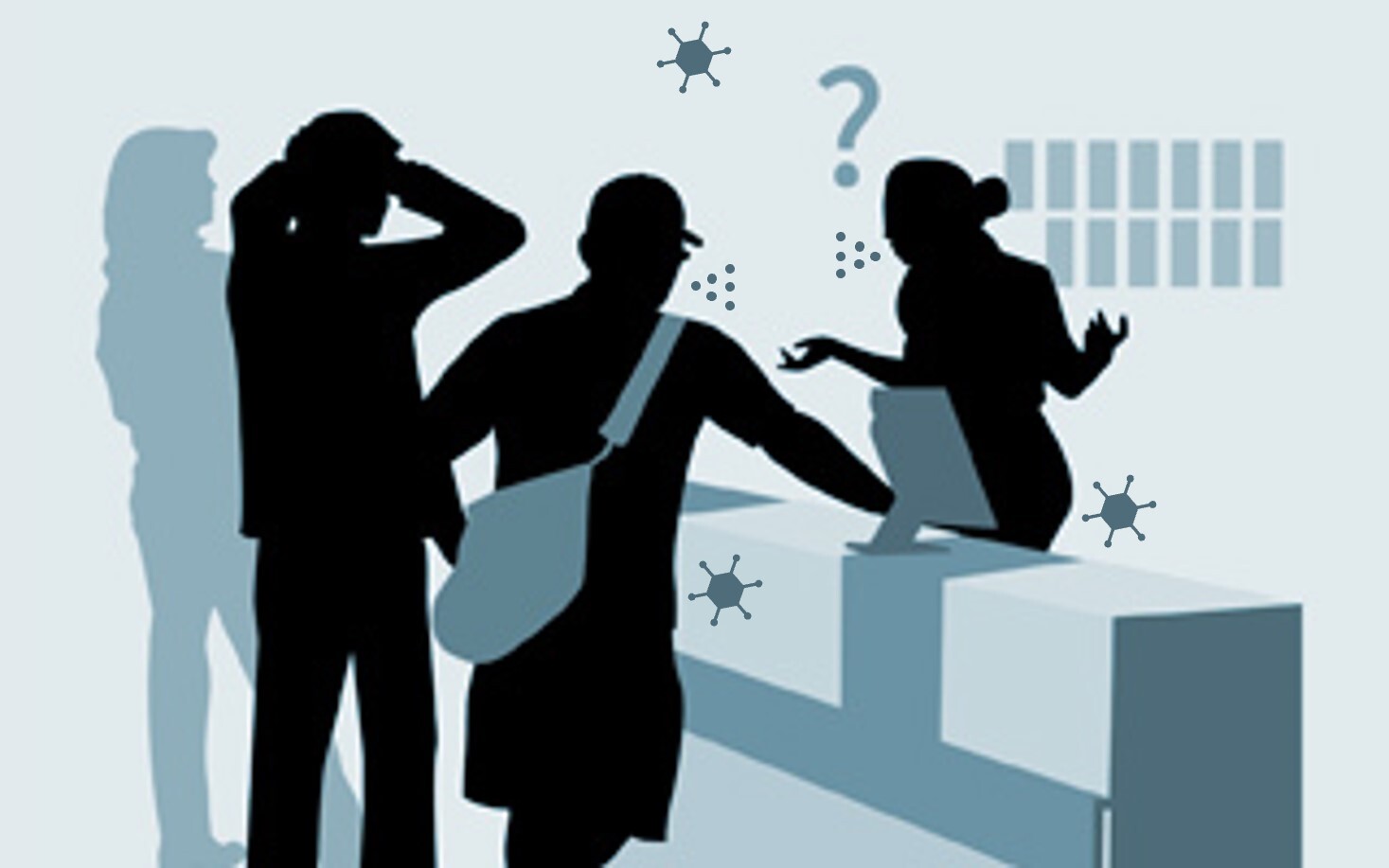 Staffing (Manpower Shortage/Rising Labor Cost)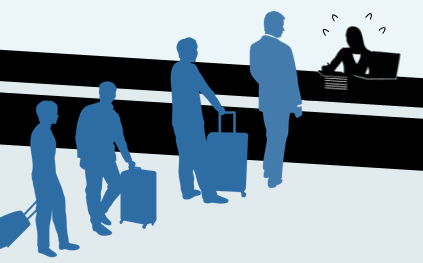 The asta solution
Guests can use Self Check-In Kiosk to complete the Check-In/Out processes by themselves. Not only they no longer wait and feel stress, but also Receptionists' burden can be lower and thus Workforce Allocation will be more efficient.
Faster Operation (2-3 mins)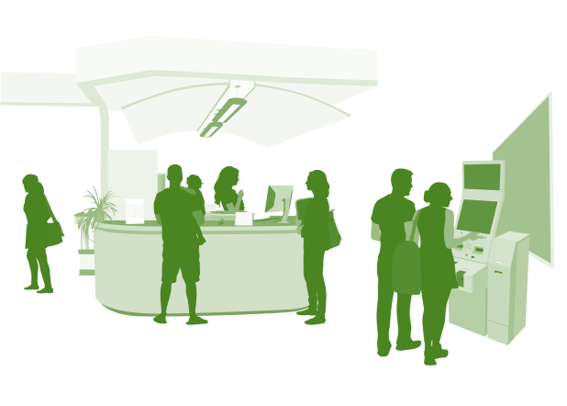 High Hospitality User Interface
(Multilingual Support, Voice Guidance, LED Indicator etc)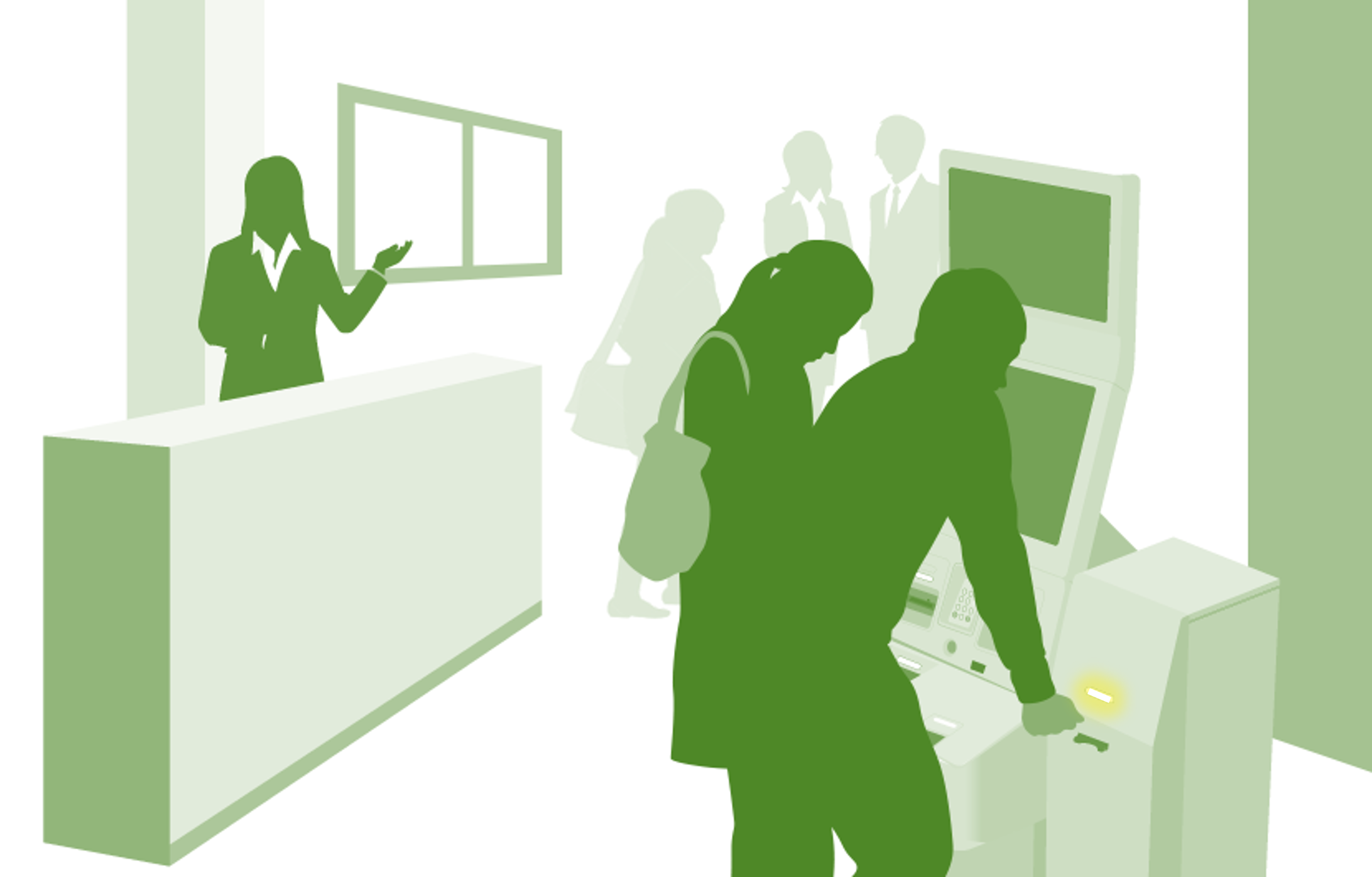 PRODUCT LIST
SELF CHECK-IN & OUT KIOSK (FREE-DESIGN MODEL)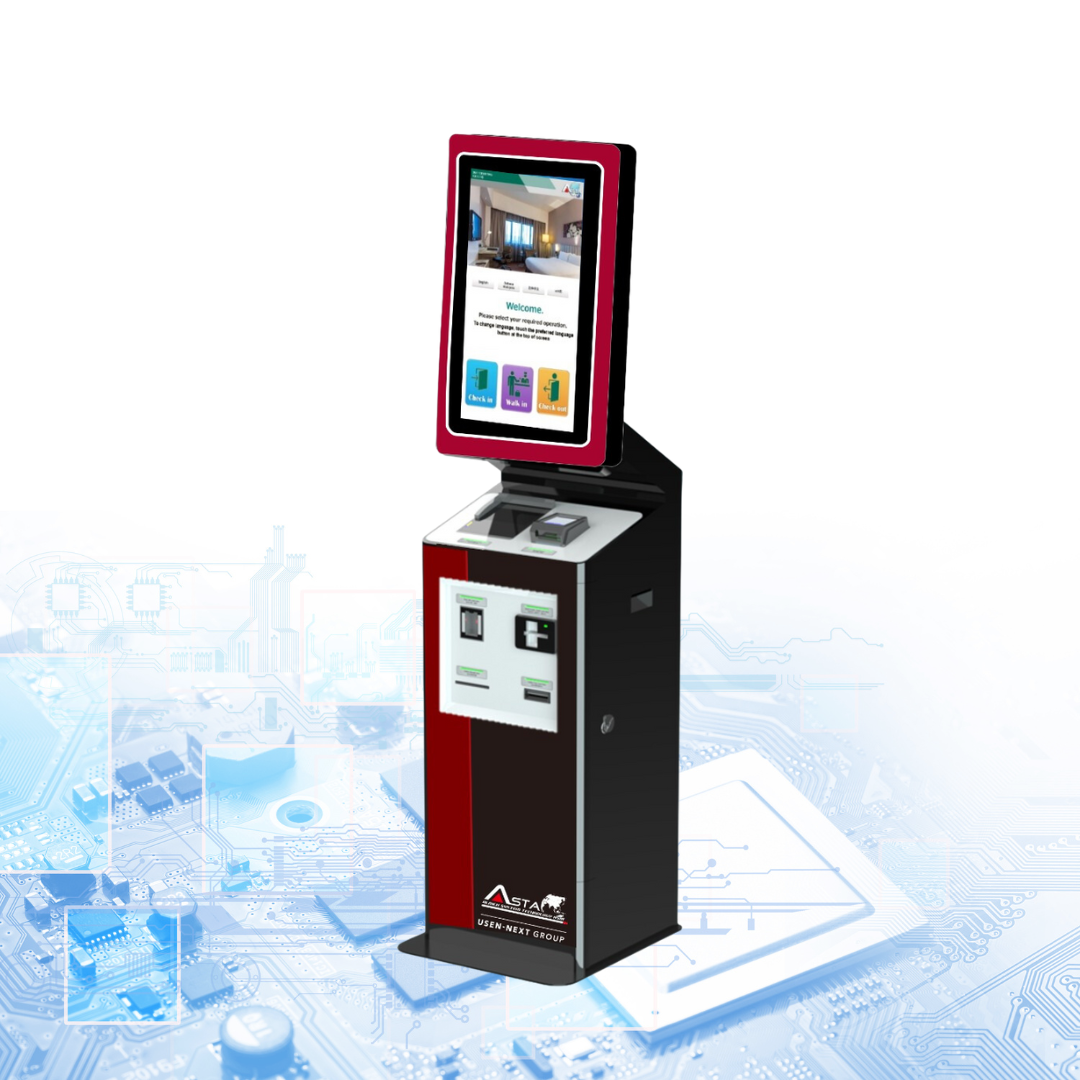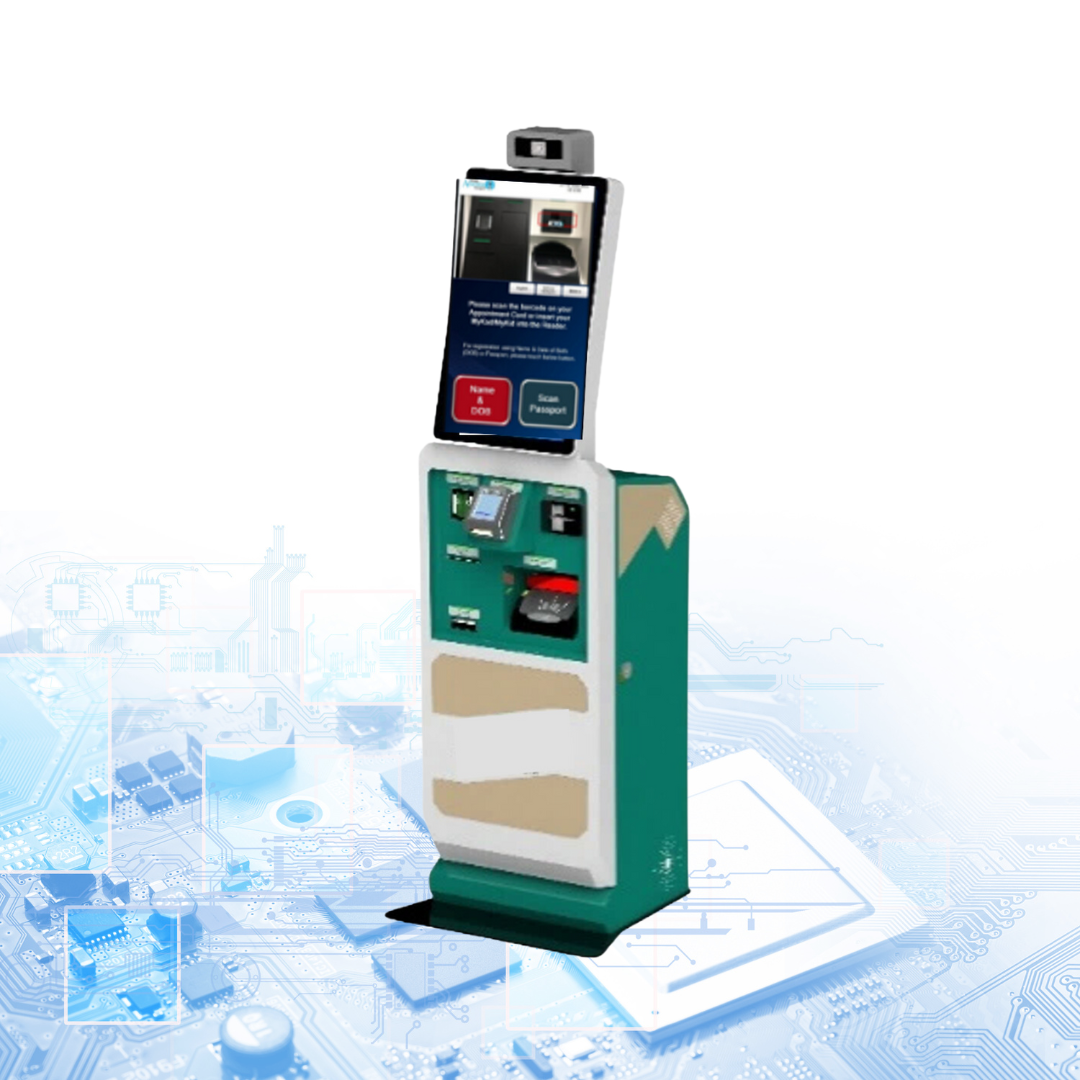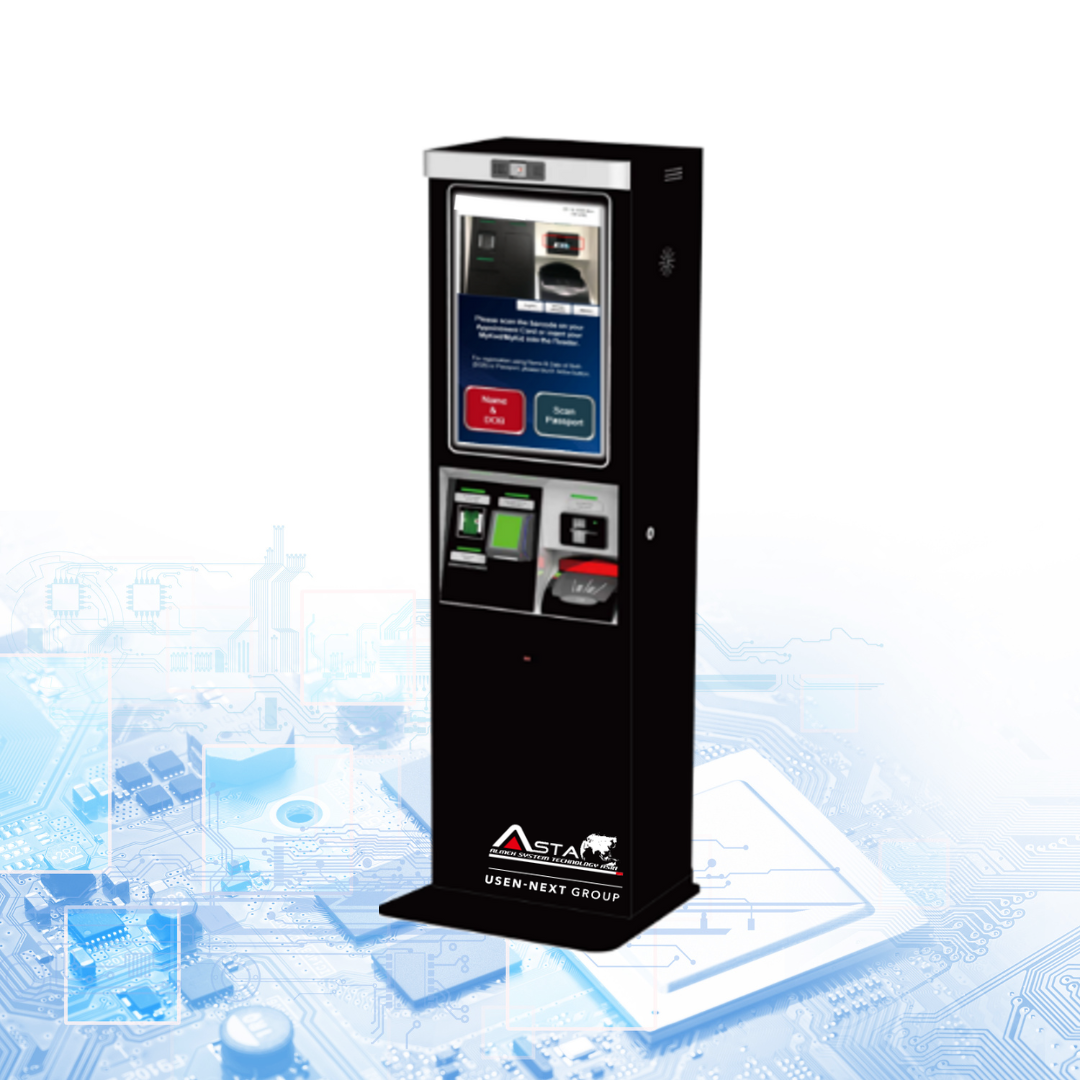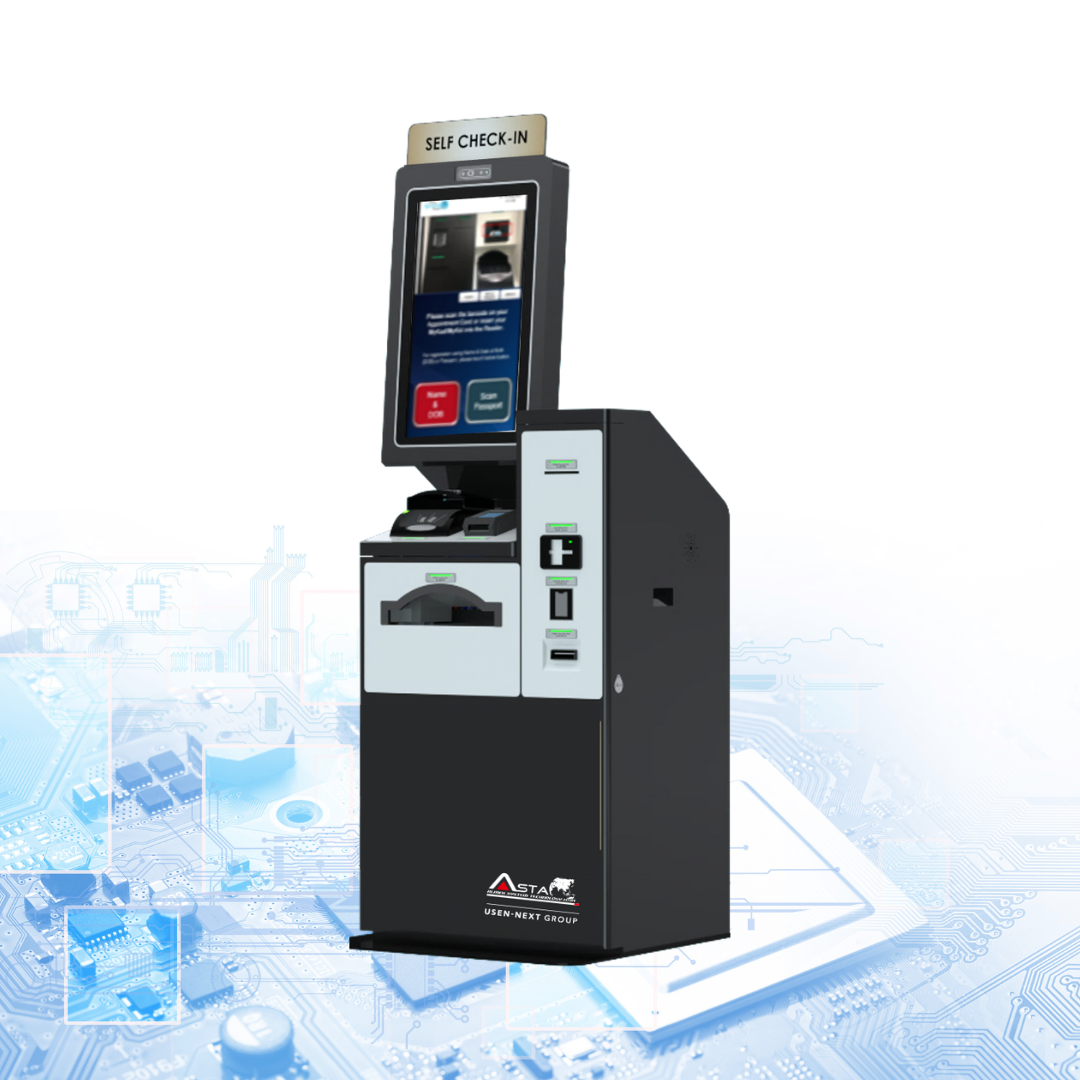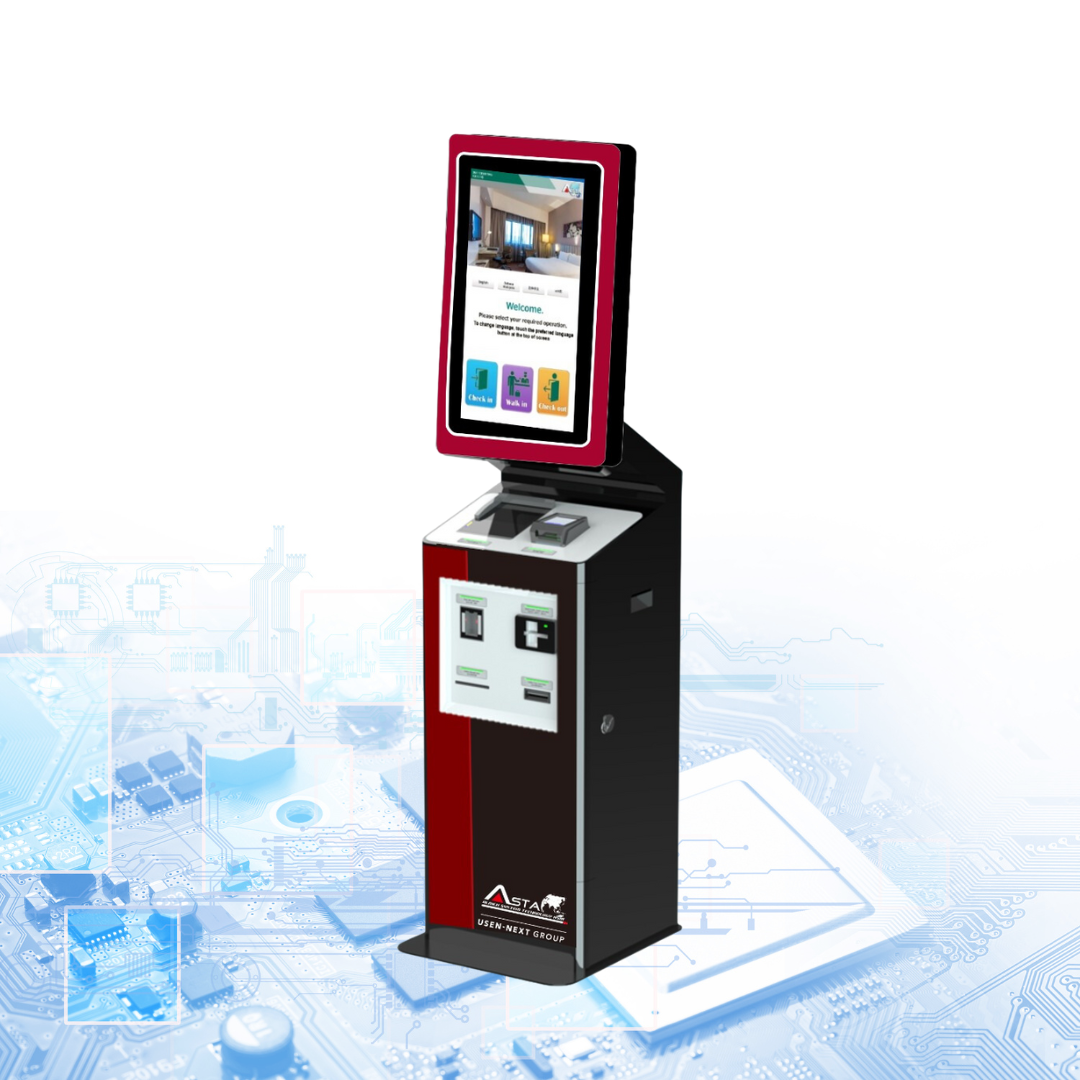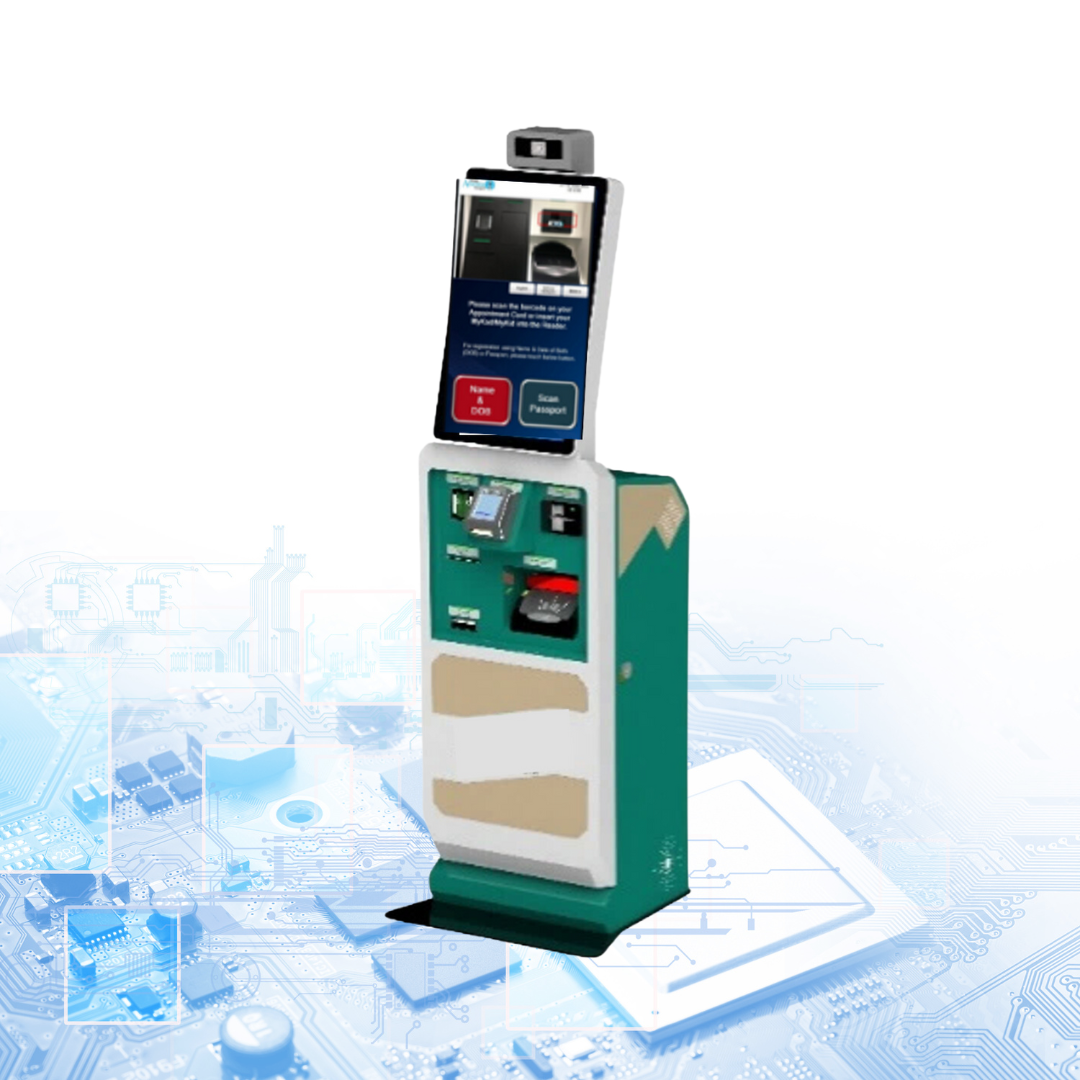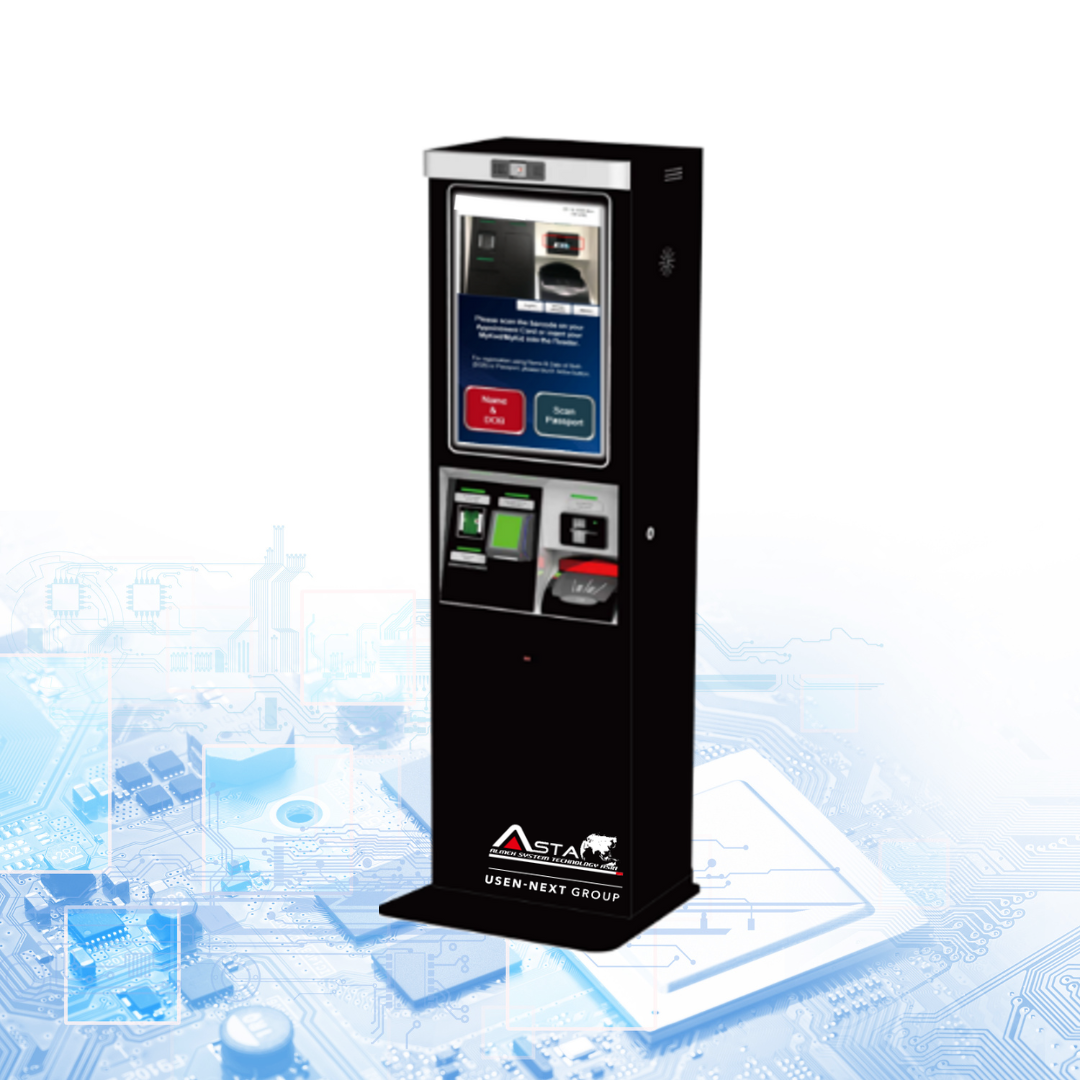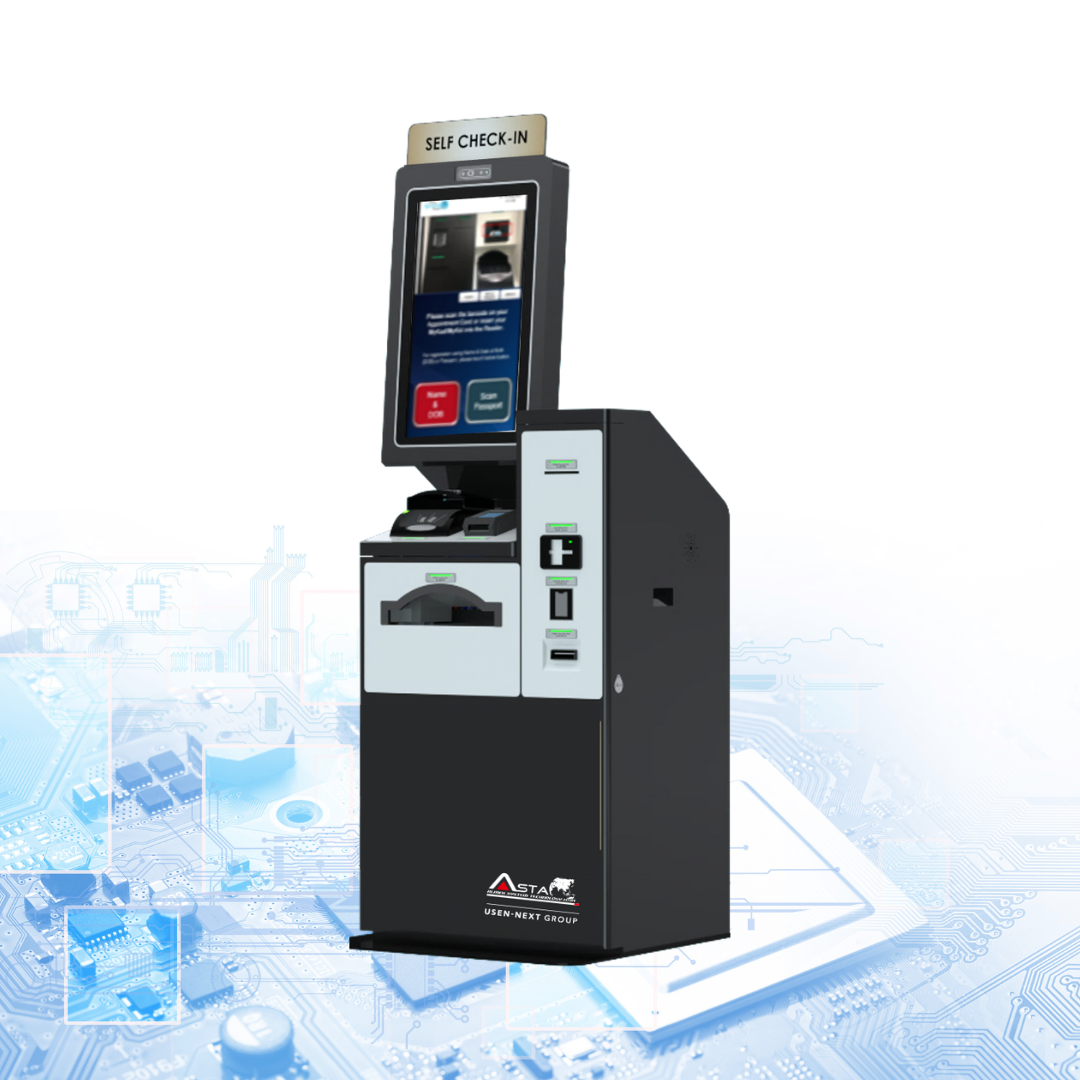 Automated check-in&out systems lower the amount of employee time needed because guests can complete procedures on their own.
Guests can pay by not only credit card & QR but also cash (Optionally) so they can complete all process together.

Design and Color, Equipped Device of this Kiosk can be customized for your Hotel Concept freely!!
SELF CHECK-IN & OUT KIOSK (CABINET TYPE)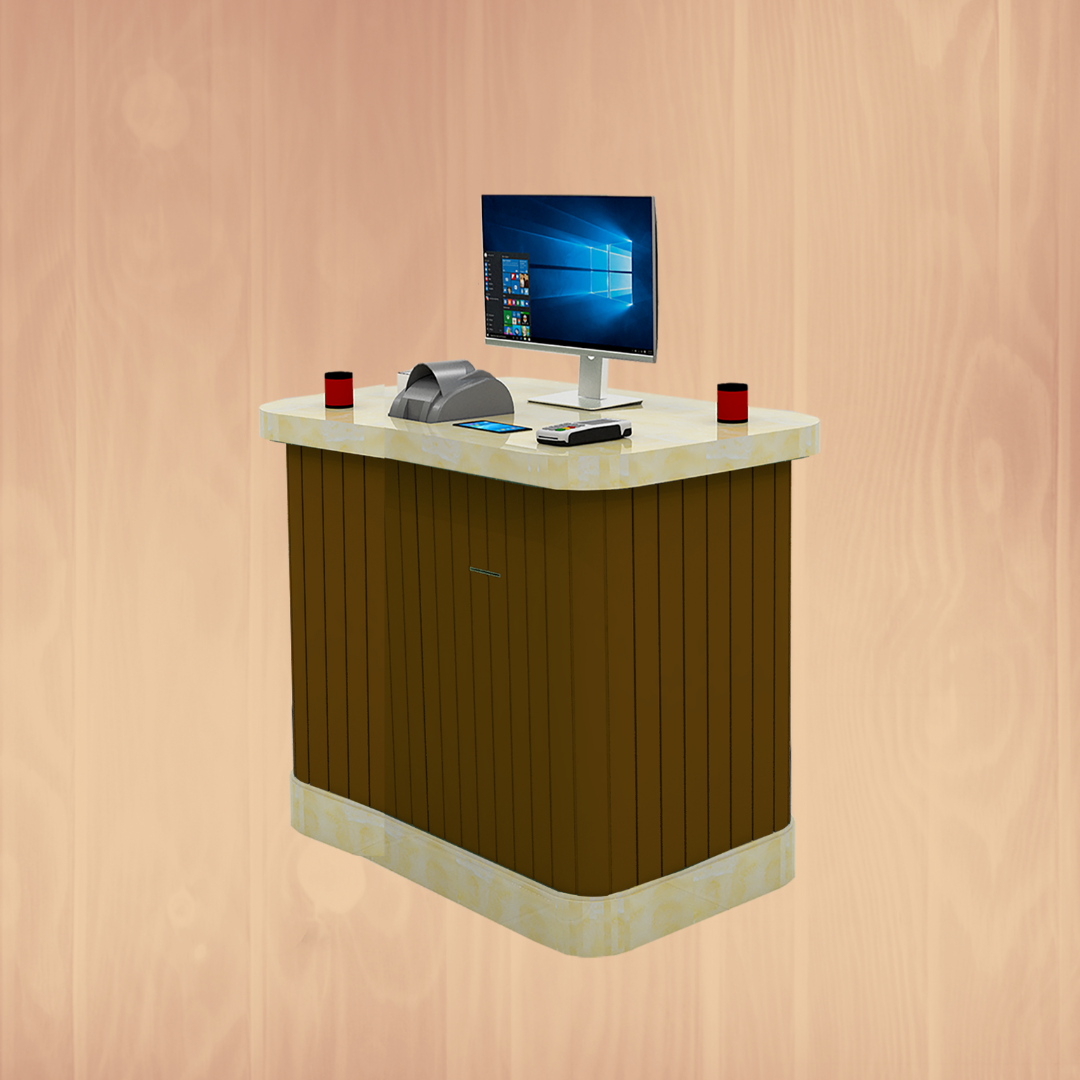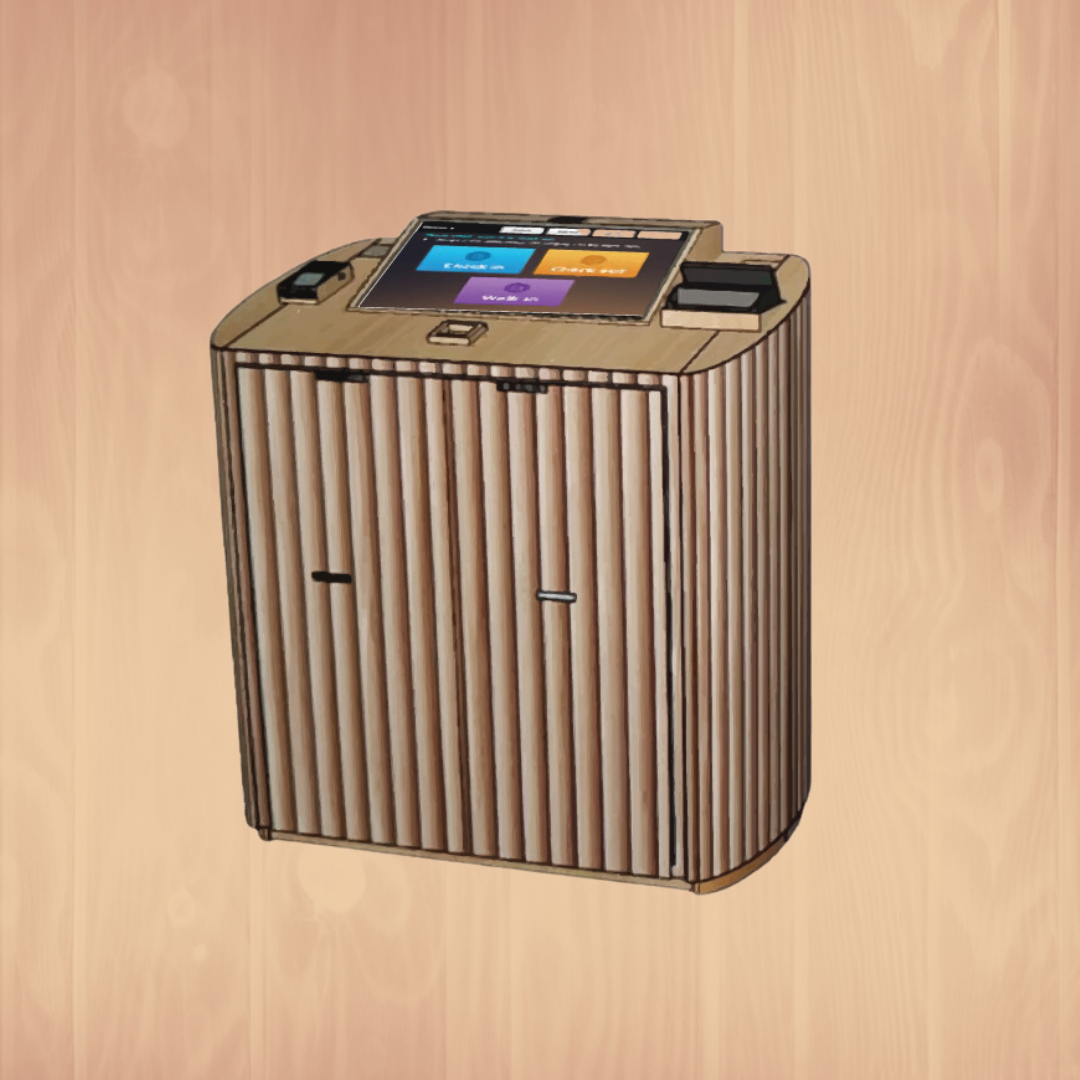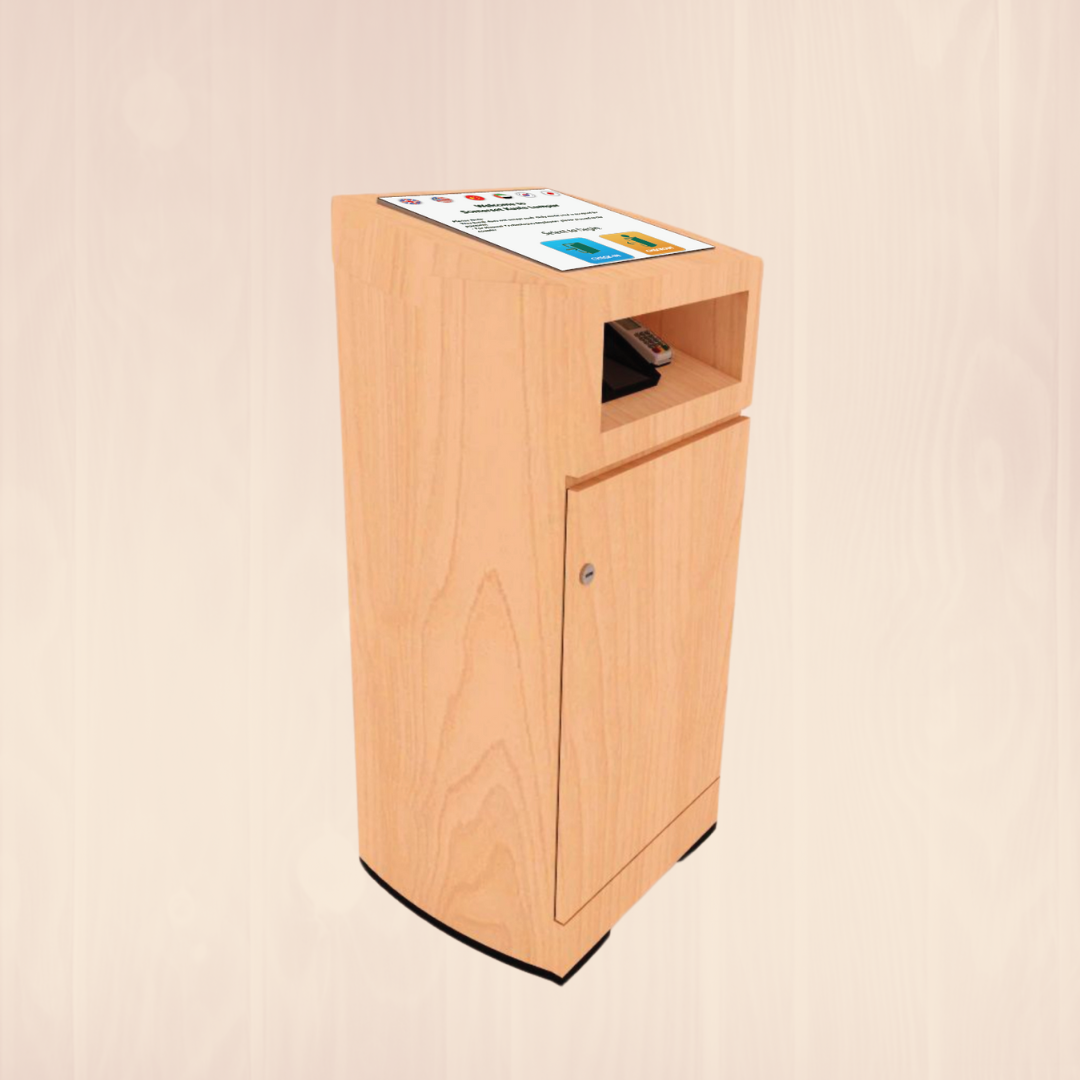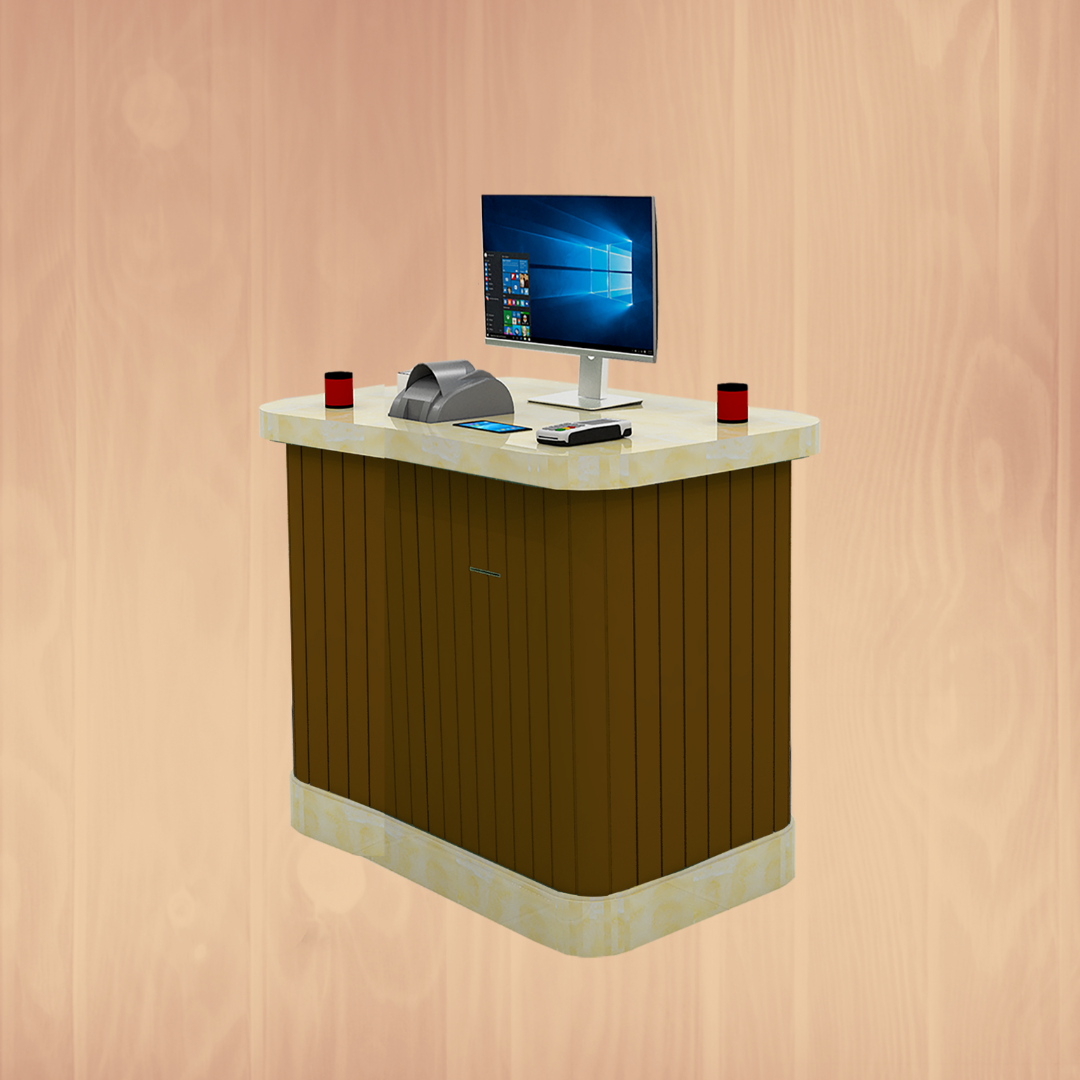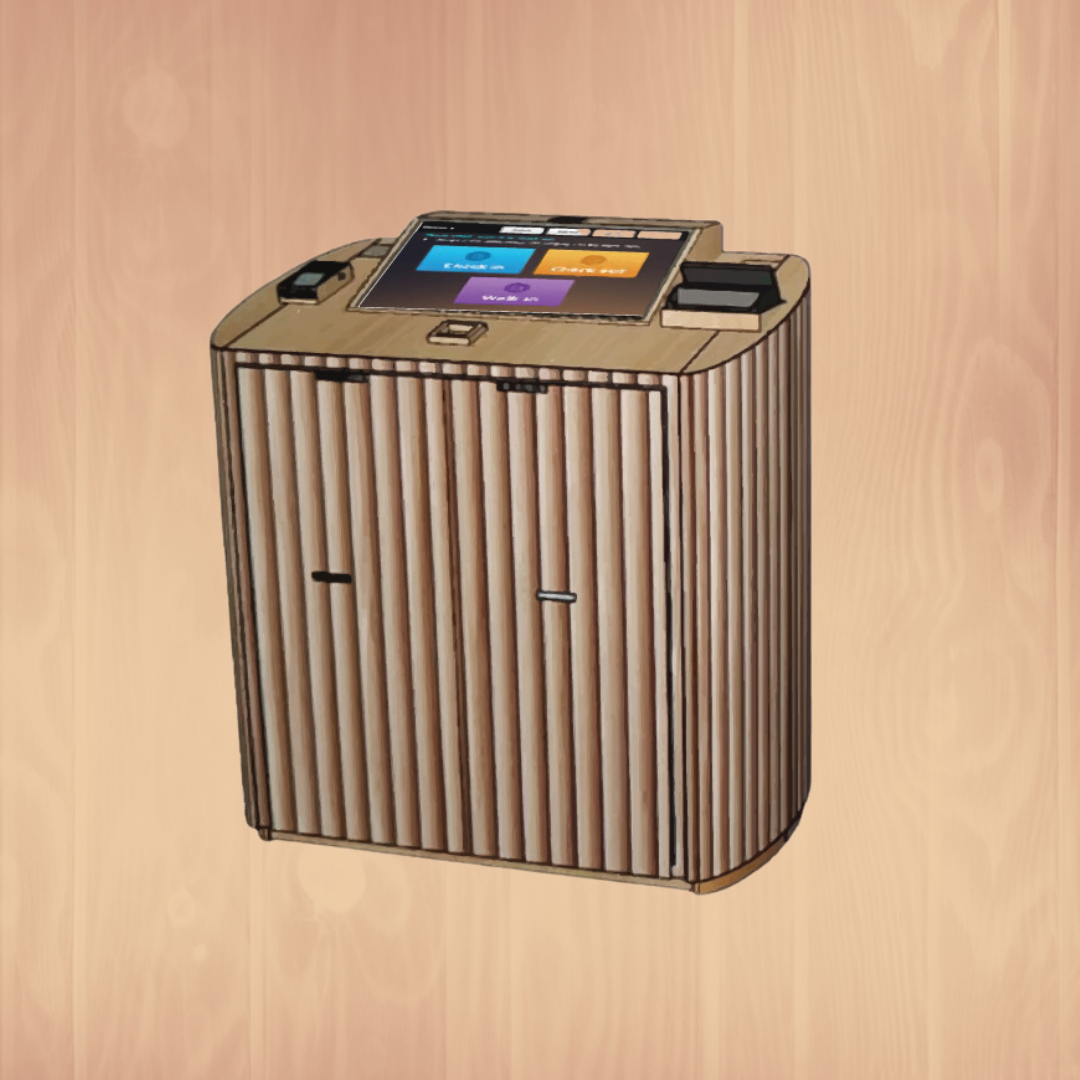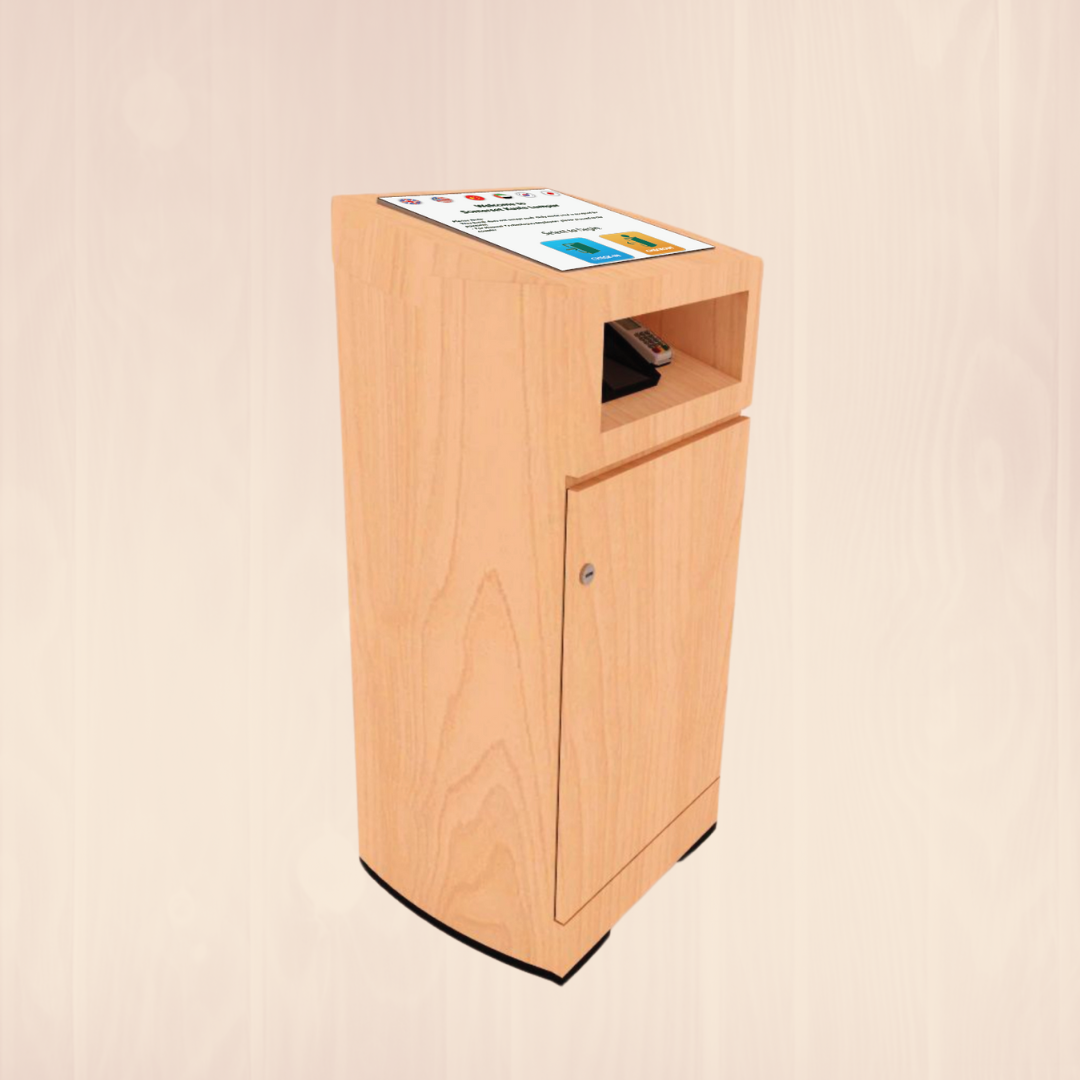 Automated check-in&out systems lower the amount of employee time needed because guests can complete procedures on their own.
This kiosk is made by wooden cabinet and designed with compact.
Therefore, you can customize your ideal Kiosk form or size, functions depending on your needs and budget !!
CHECK-IN (SEARCH BOOKING)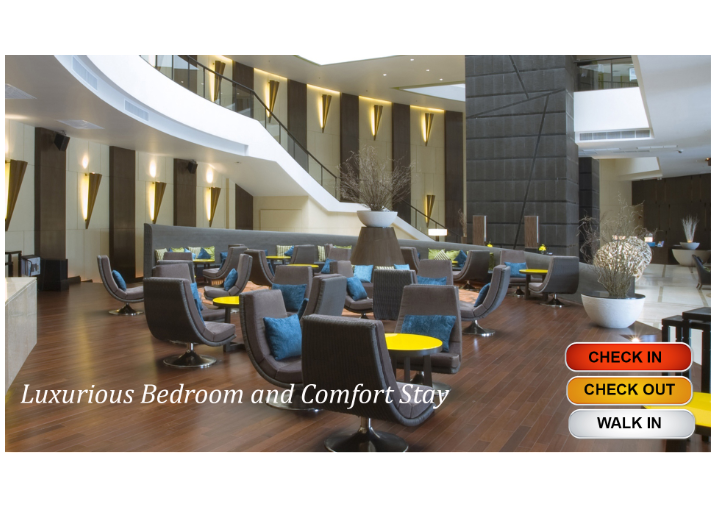 TOP (CHECK-IN/CHECK-OUT/WALK-IN)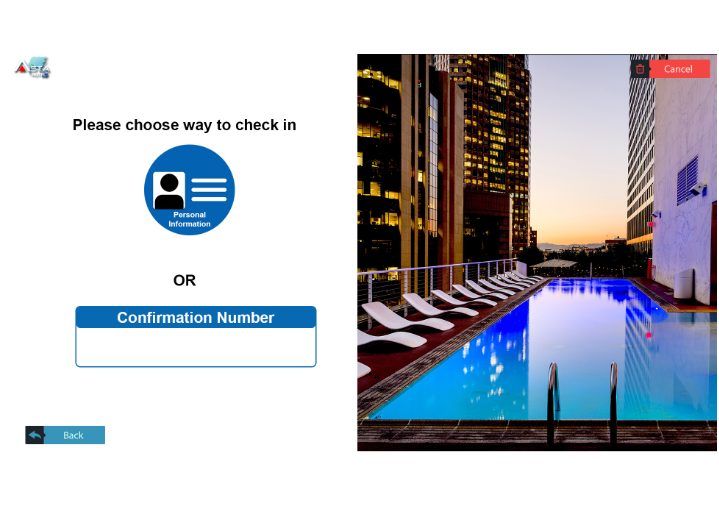 SELECT SEARCH METHOD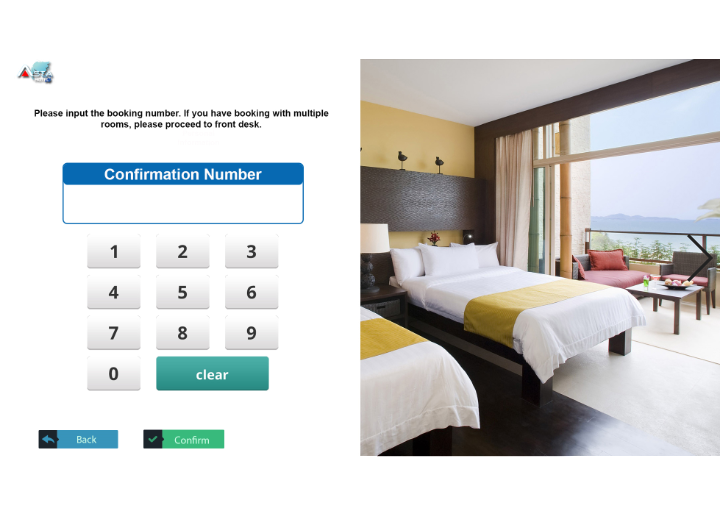 INPUT BOOKING NO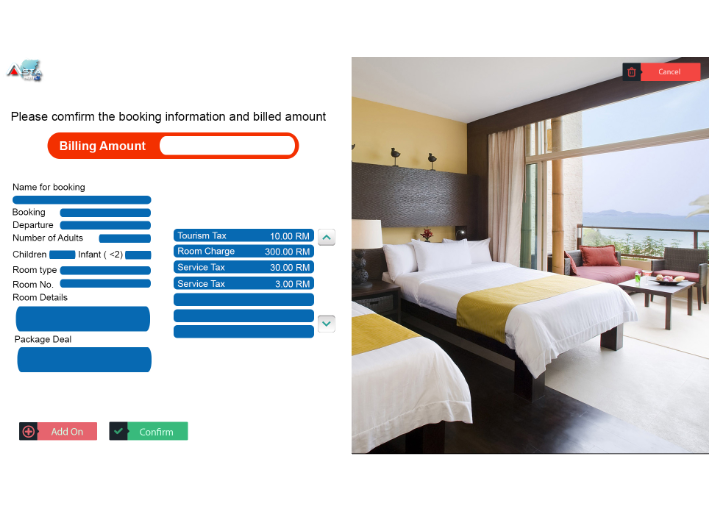 CONFIRMATION OF BOOKING DETAIL
CHECK-IN (IDENTIFICATION)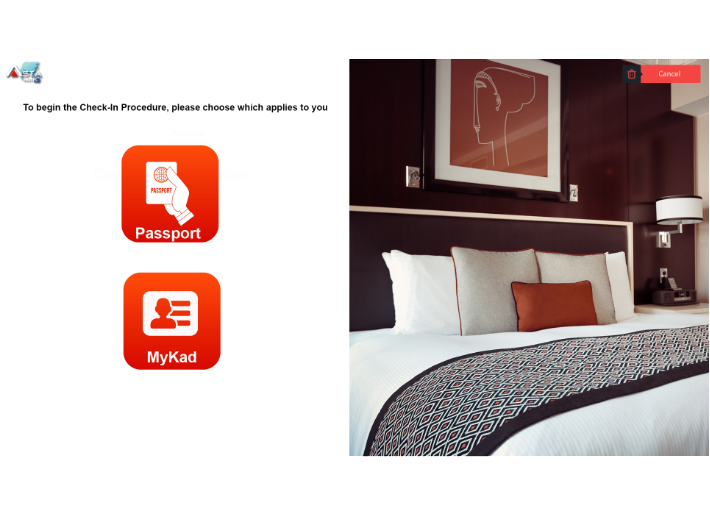 SELECT IDENTIFICATION METHOD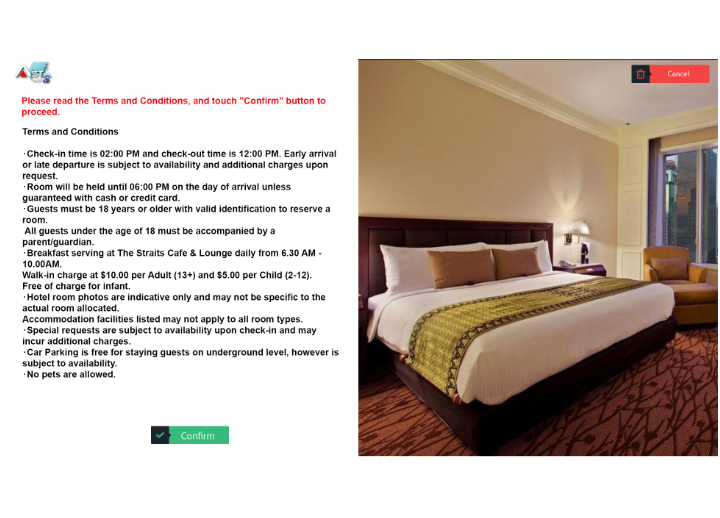 T&C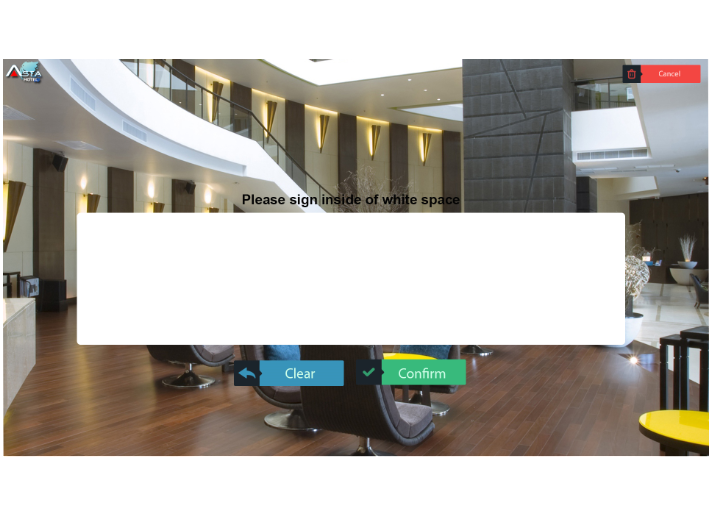 SIGNATURE
CHECK-IN (PAYMENT)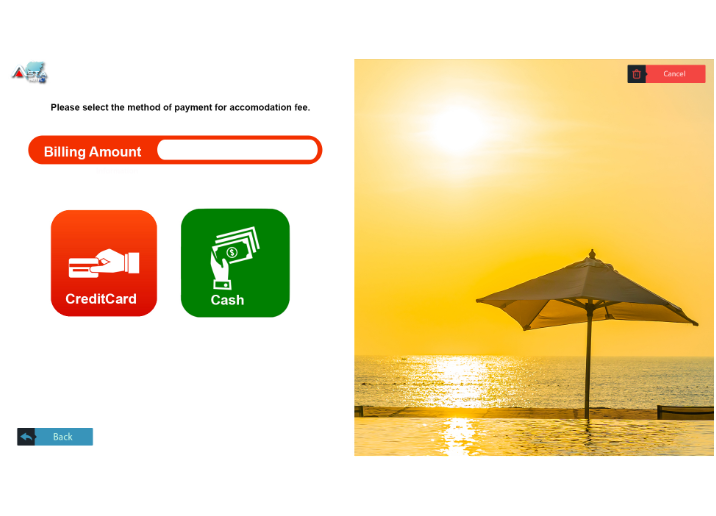 SELECT PAYMENT METHOD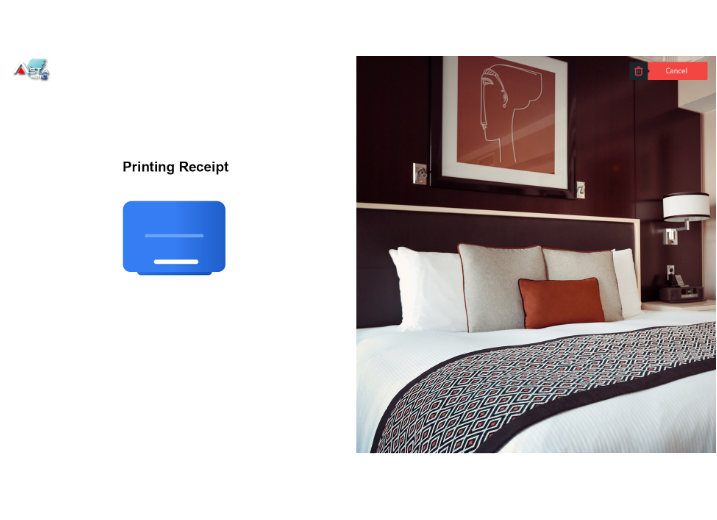 PRINT RECEIPT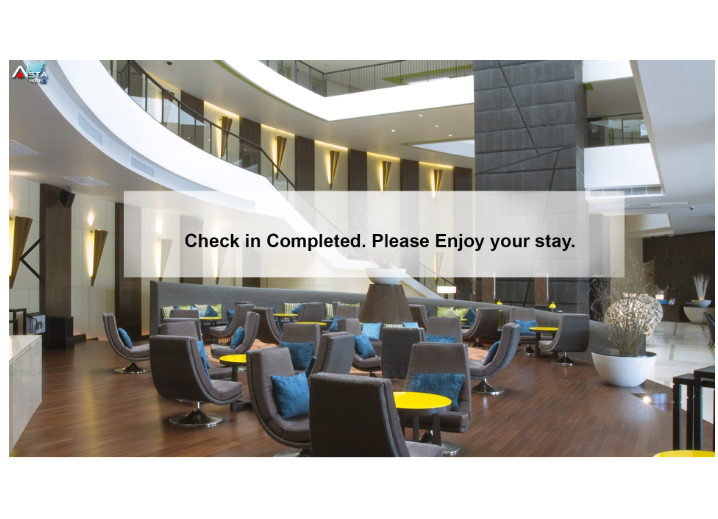 COMPLETED
SELF CHECK-IN & OUT KIOSK (STANDARD MODEL)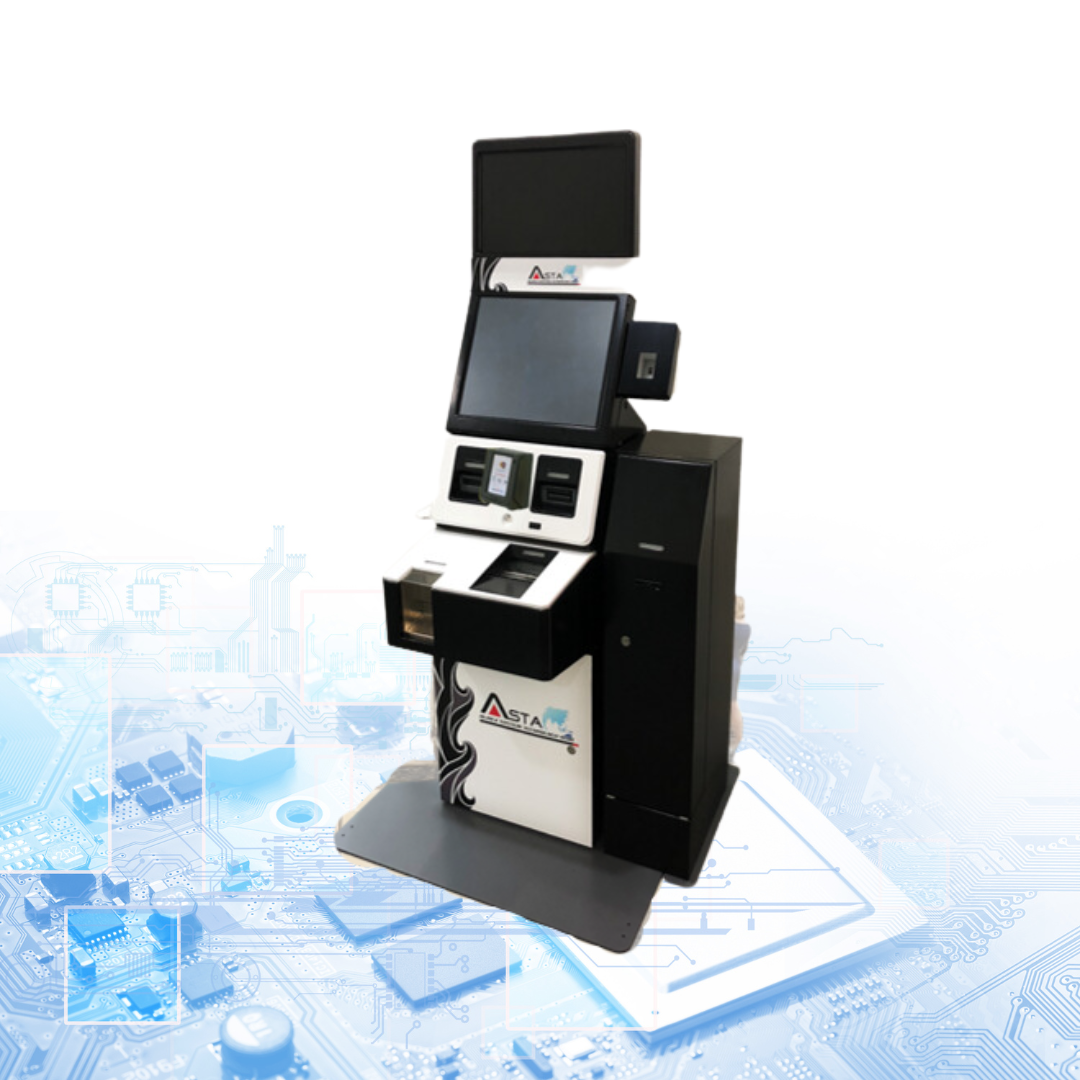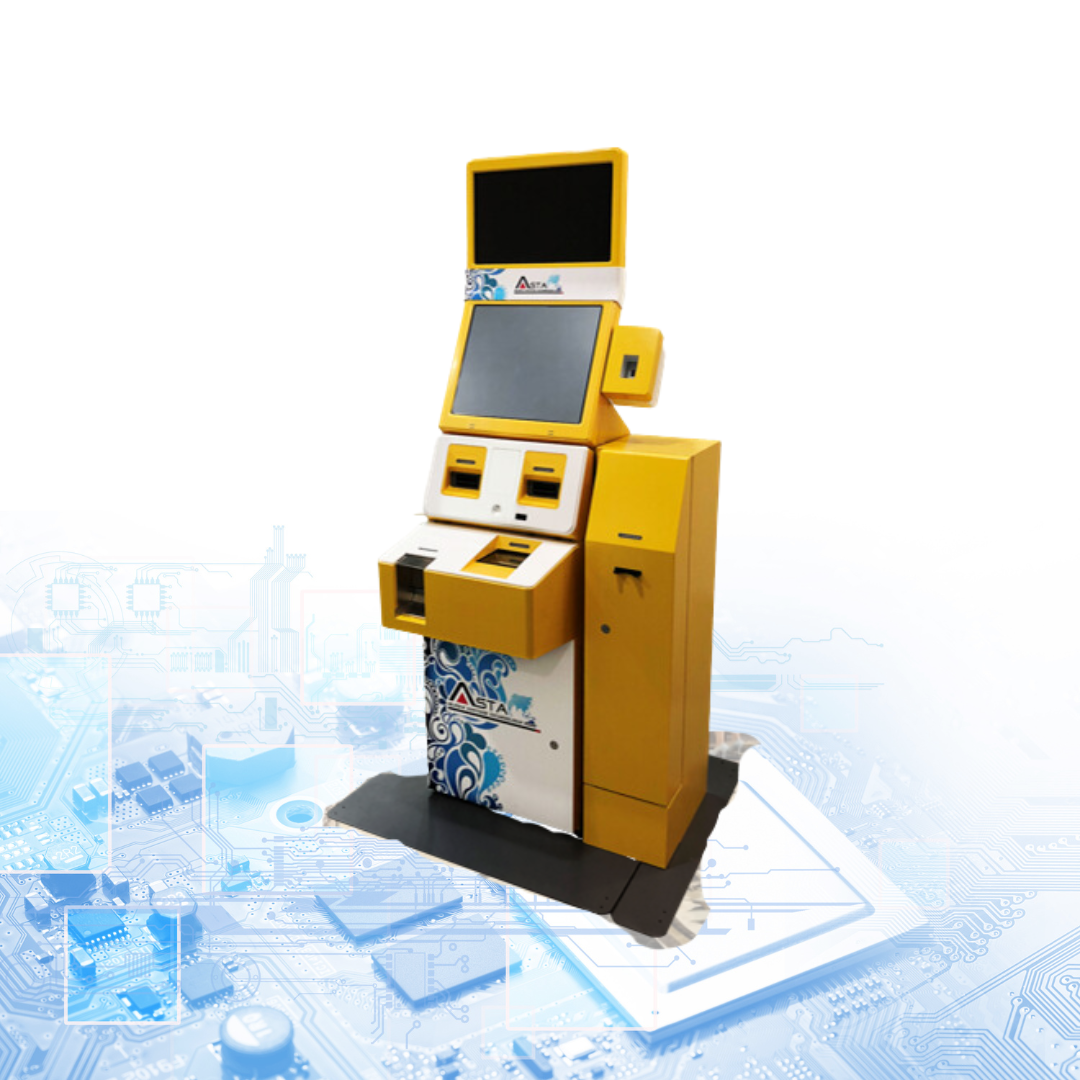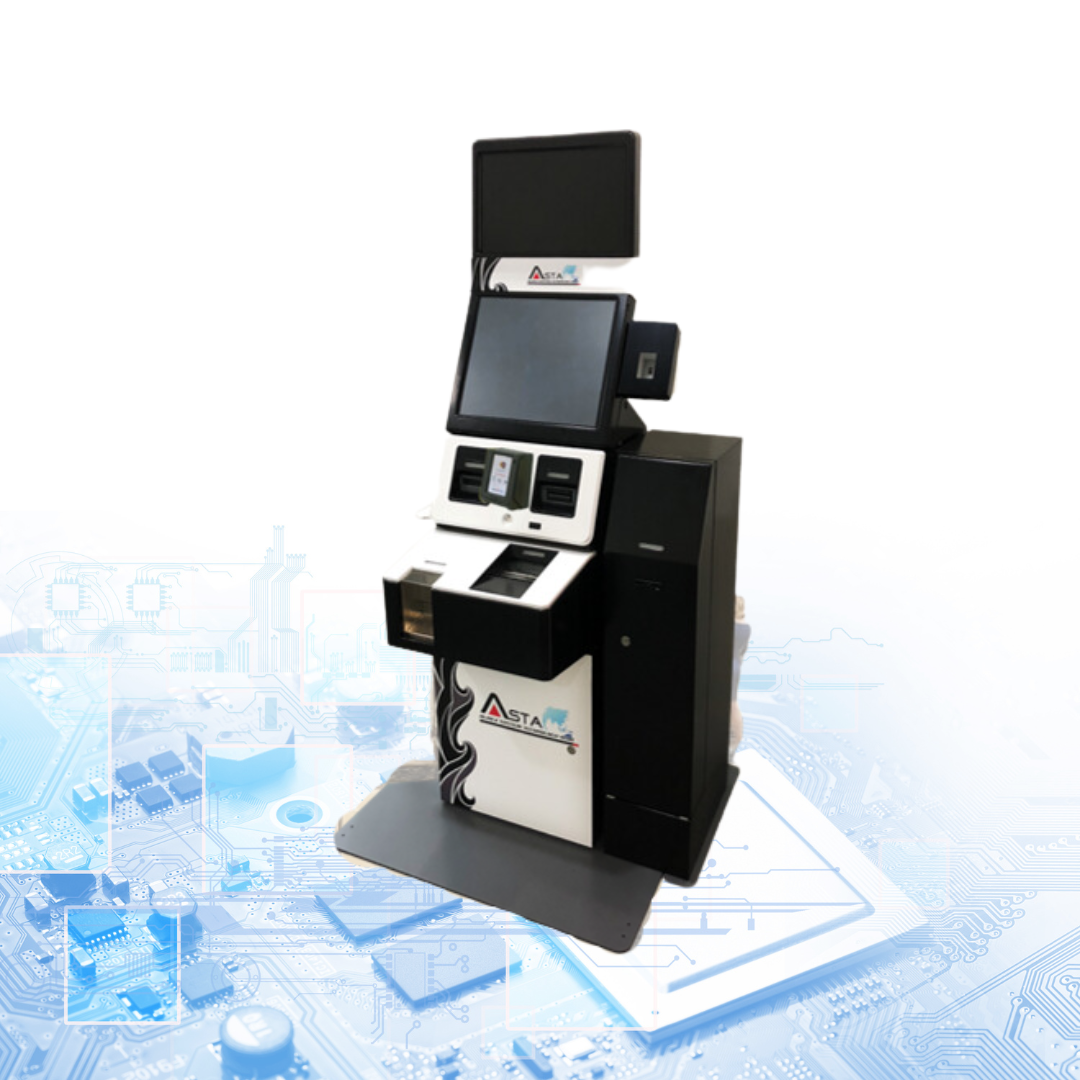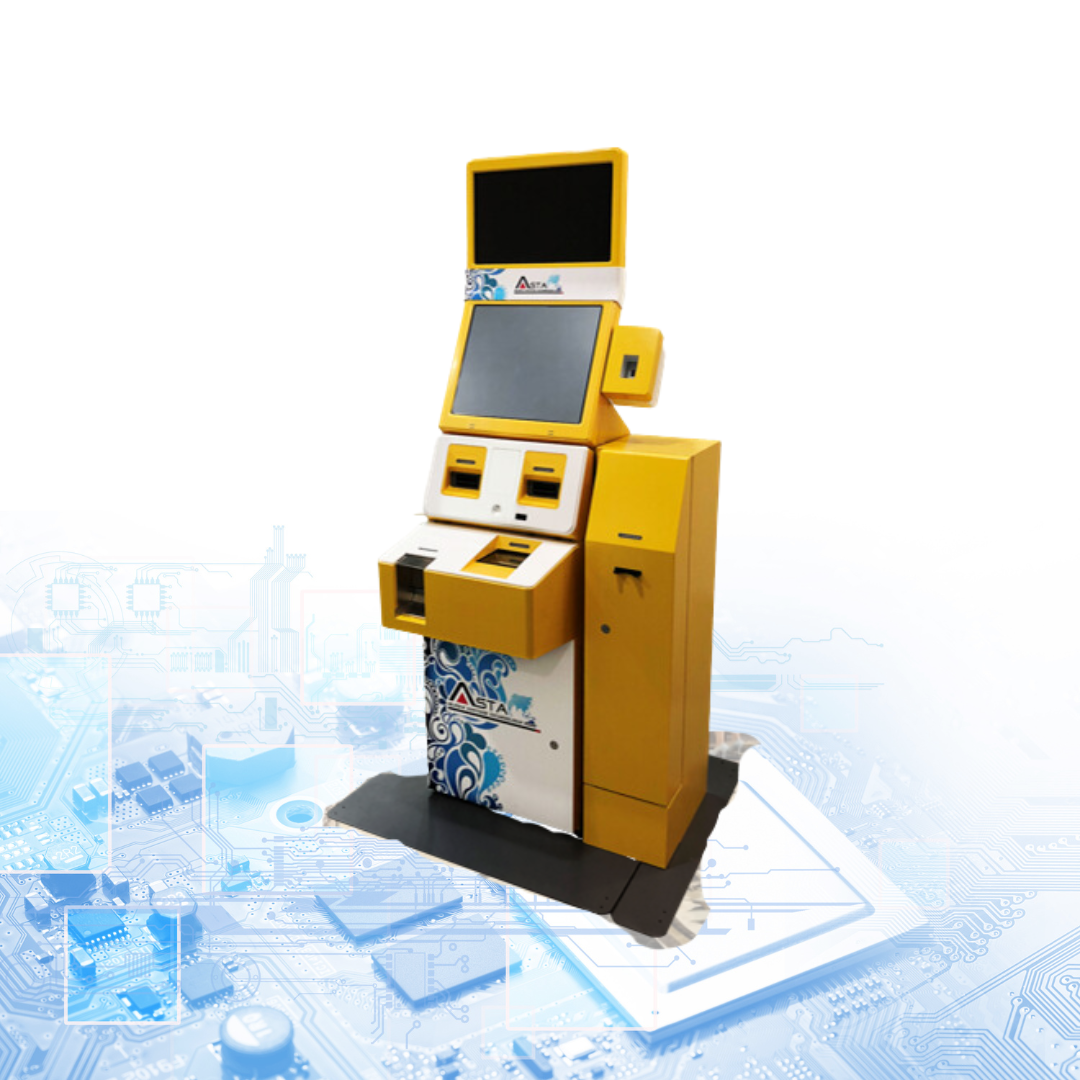 Automated check-in&out systems lower the amount of employee time needed because guests can complete procedures on their own.
Guests no longer worry about confusing procedures or waiting in line for counter service, resulting in more customer satisfaction of stay.
Also, guests can pay by credit card & QR at this kiosk.
Devices equipped are listed below.
- Second monitor for advertisement
- LCD touch panel monitor
- Barcode & QR scanner
- Thermal Printer
- Credit card terminal
- ID card reader
- Passport Scanner
- Room Keycard Dispenser
- Signature Pad (Optional)
Check-in :
https://youtu.be/EpqQdNNws28
Check-out :
https://youtu.be/CPXbCg9kfuU
Walk-in :
https://youtu.be/PUug0GRKrUM
CHECK-IN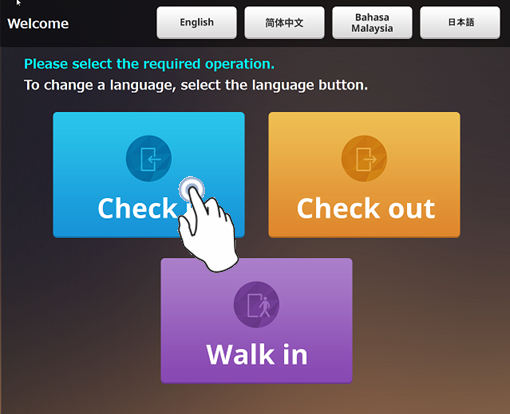 SELECT CHECK IN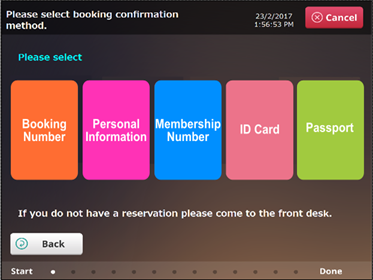 IDENTIFICATION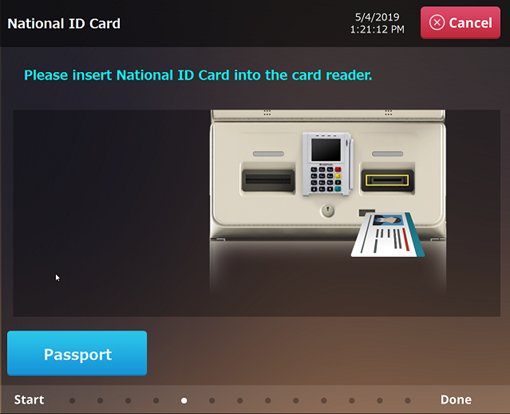 READING ID CARD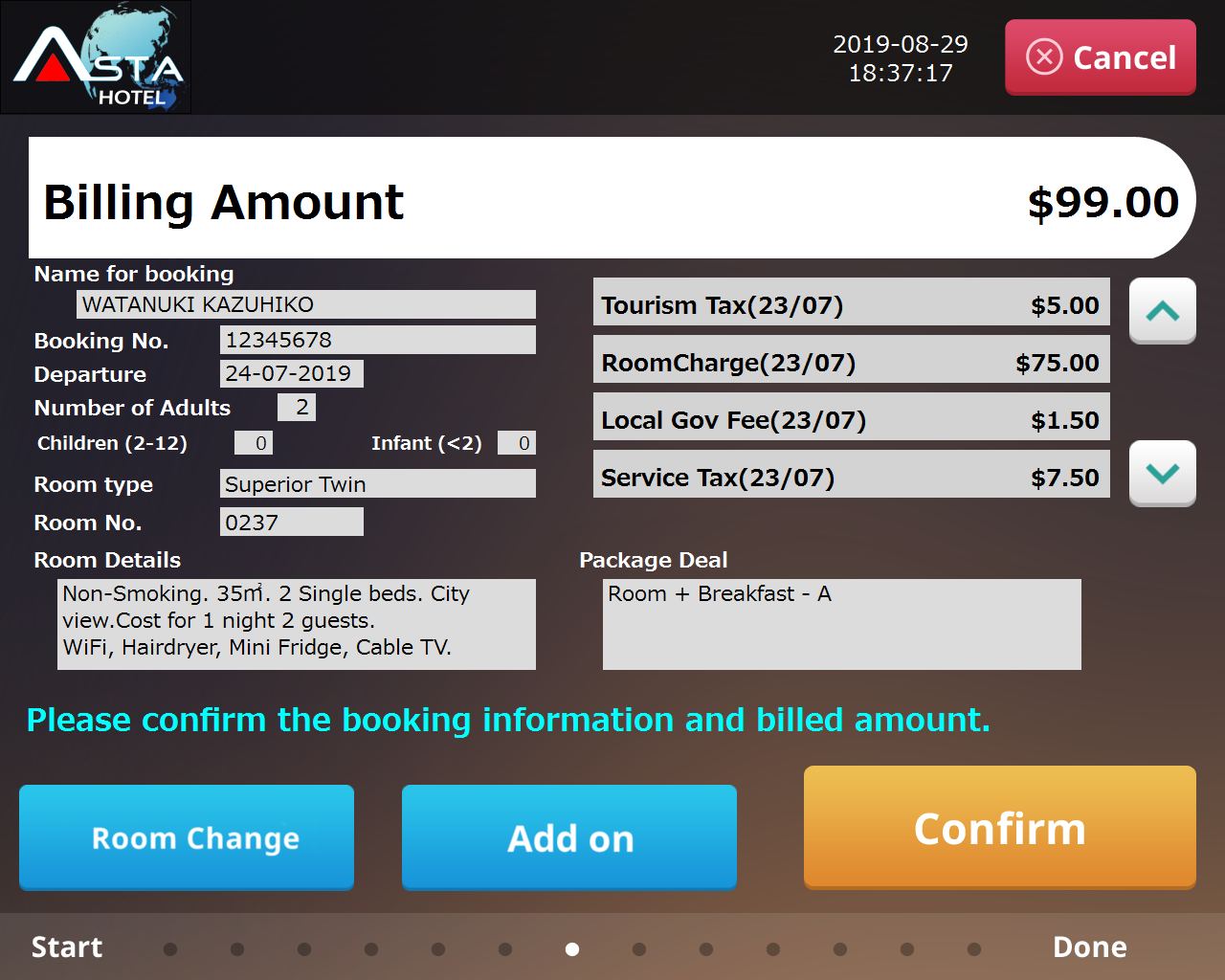 BOOKING INFORMATION CONFIRMATION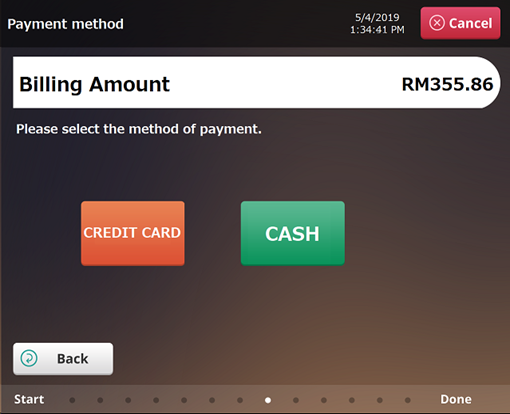 PAYMENT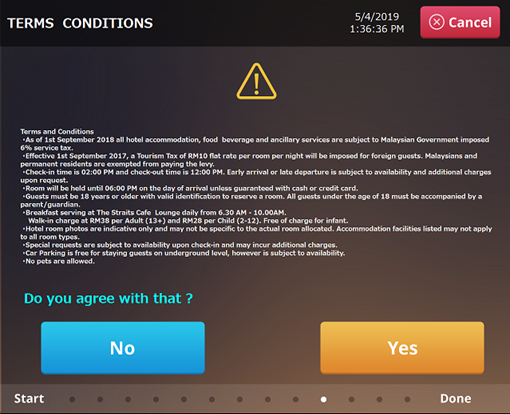 T&C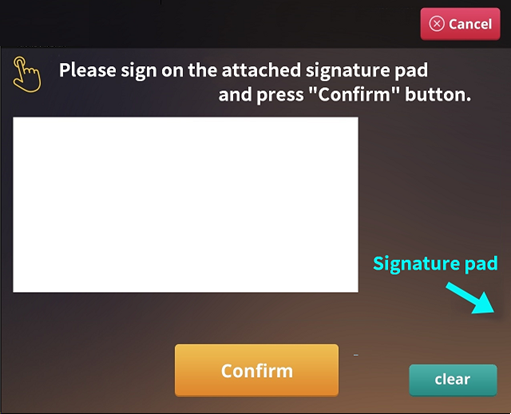 SIGNATURE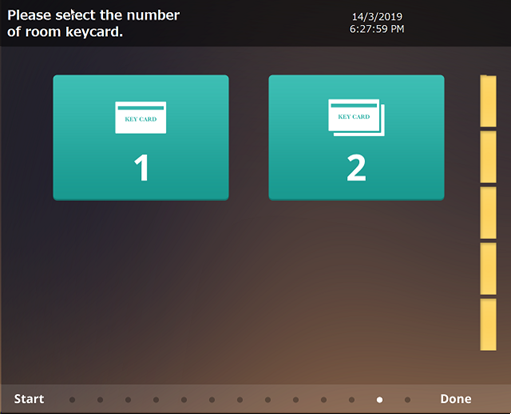 SELECT THE NUMBER OF ROOM CARD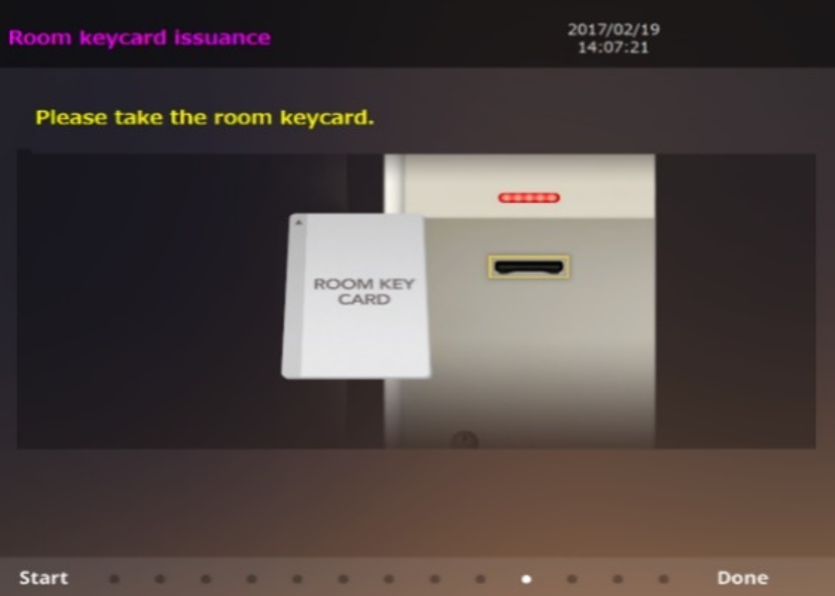 ISSUE ROOM CARD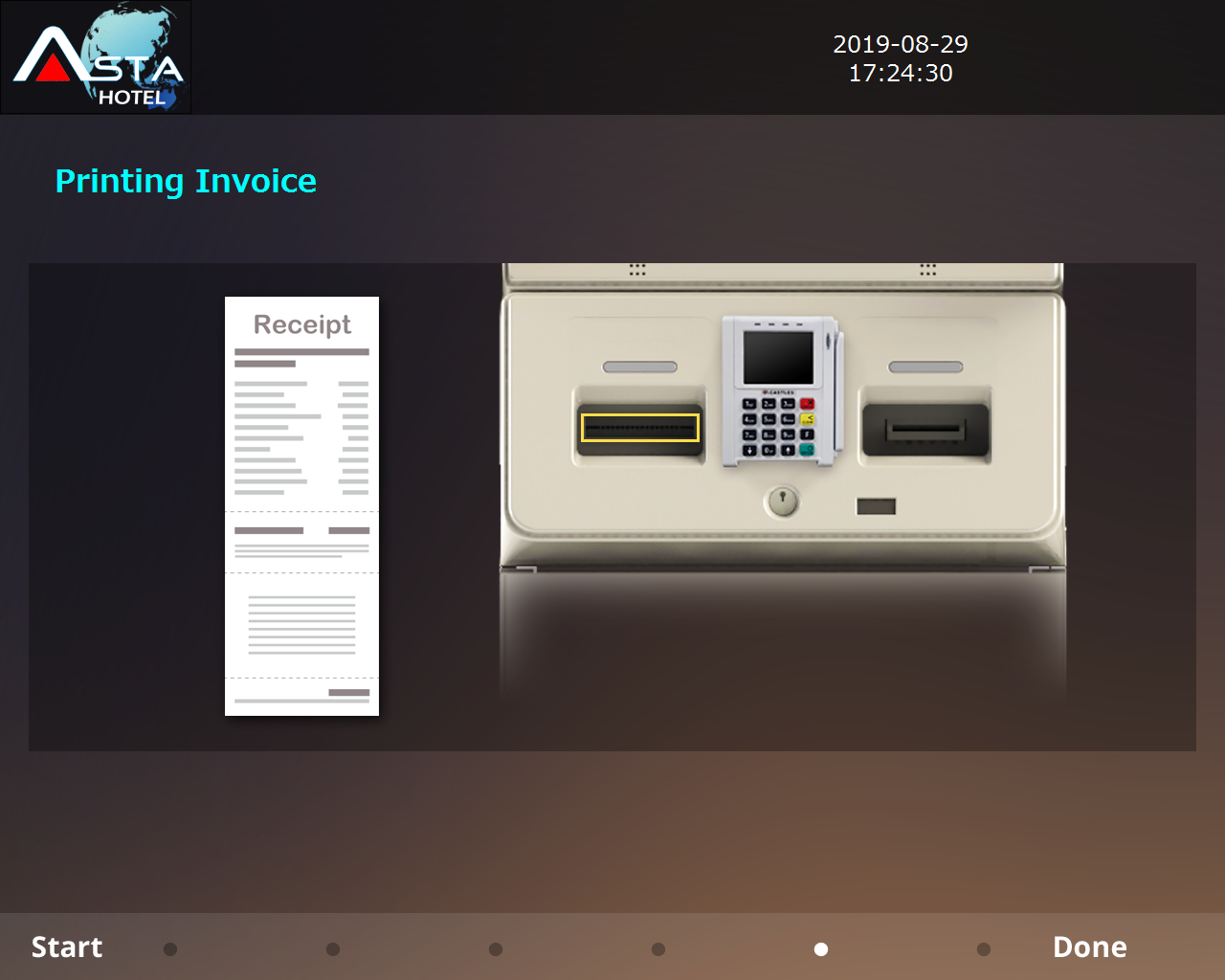 ISSUE RECEIPT/SLIP
CHECK-OUT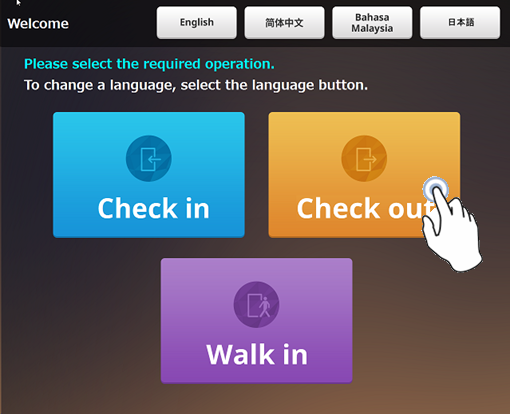 SELECT CHECK OUT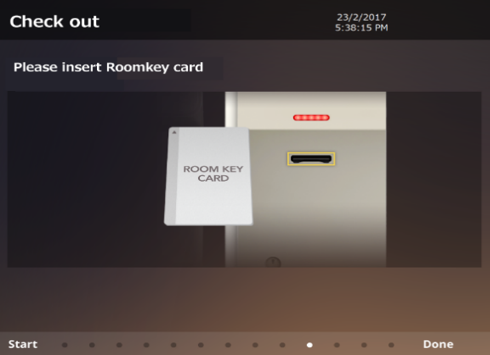 INSERT ALL ROOM CARD USED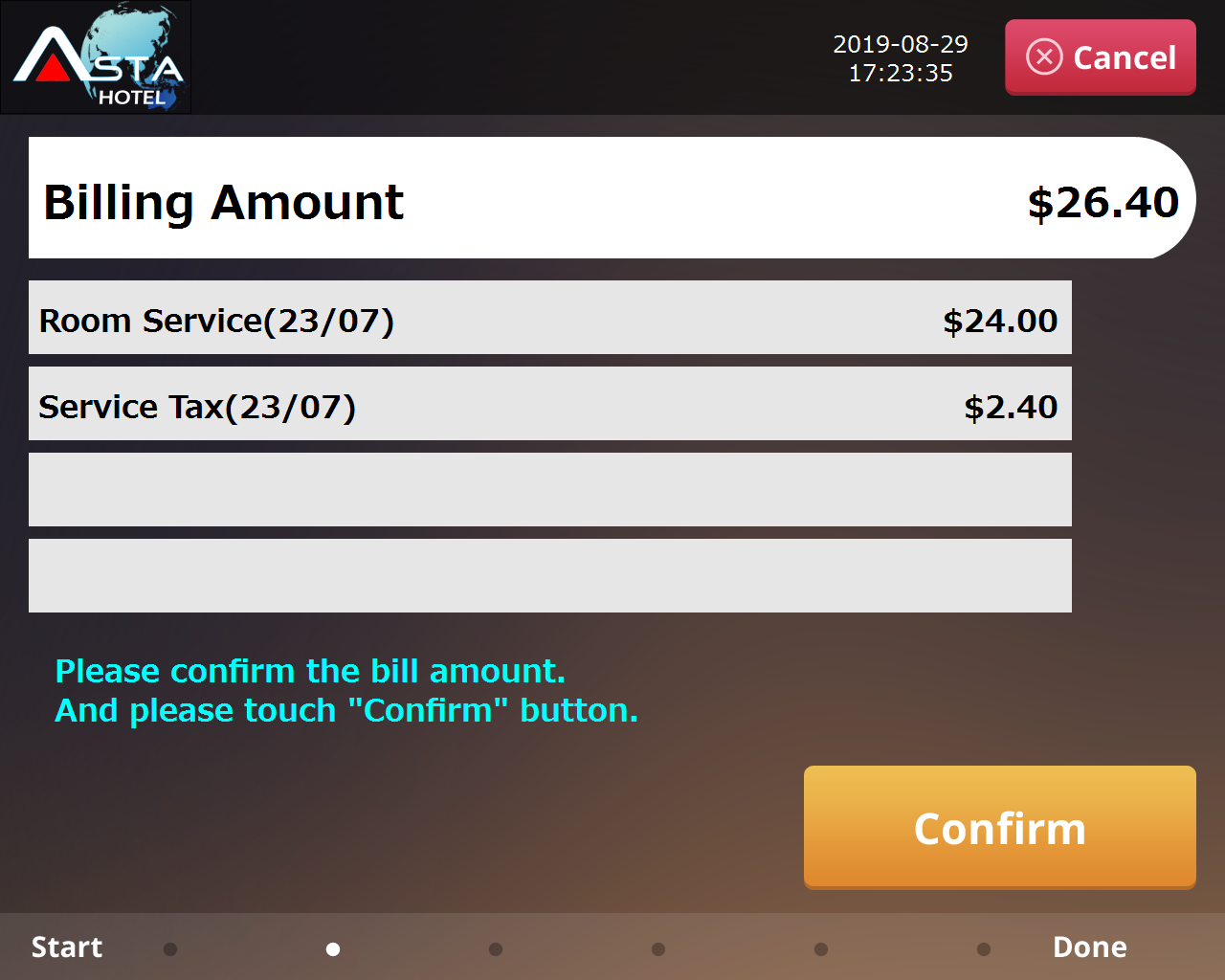 ADDITIONAL ROOM CHARGE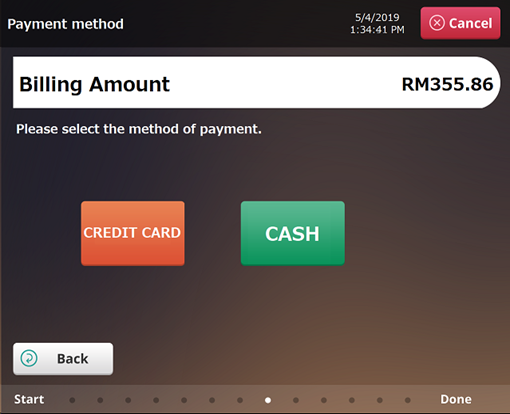 PAYMENT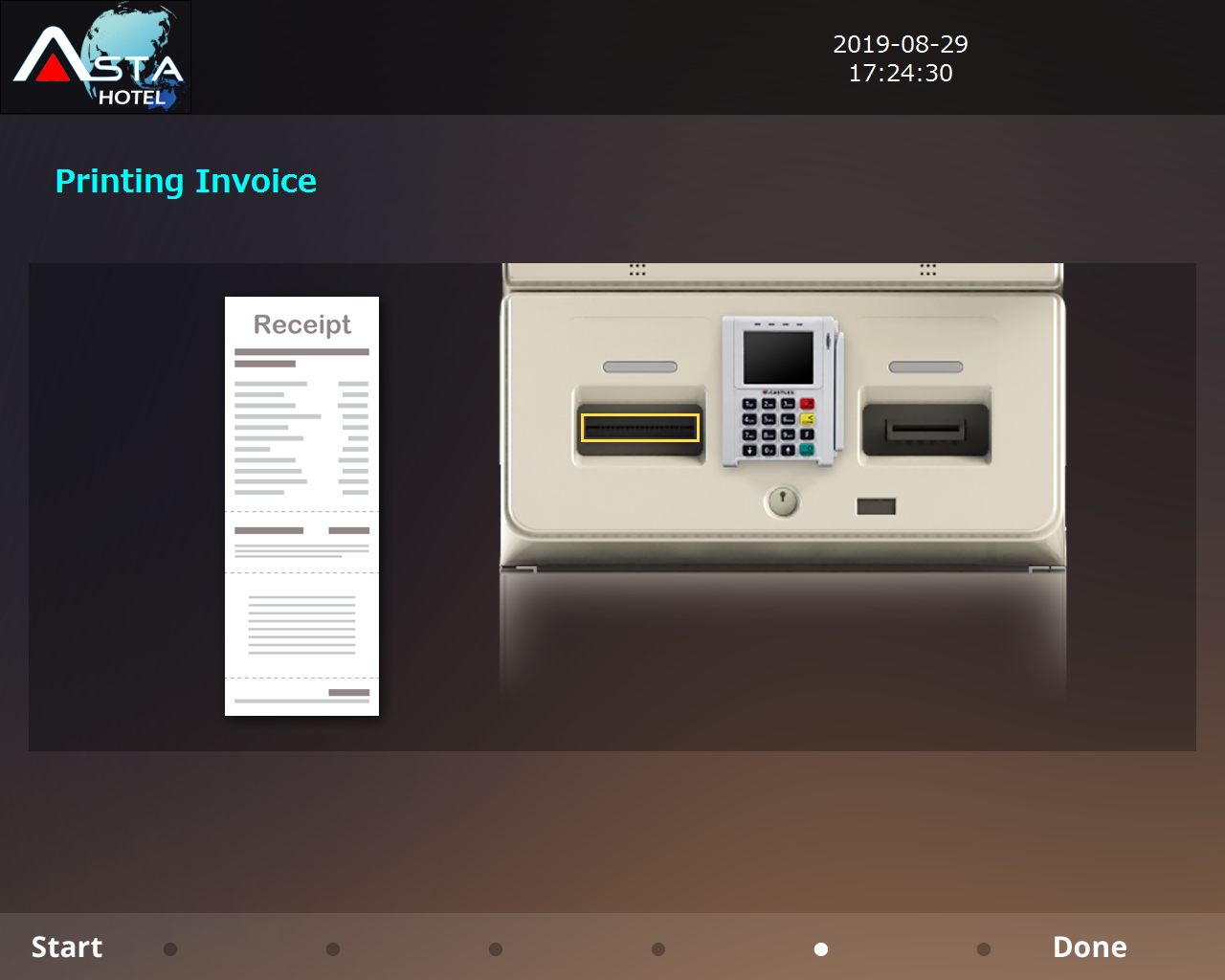 ISSUE RECEIPT/SLIP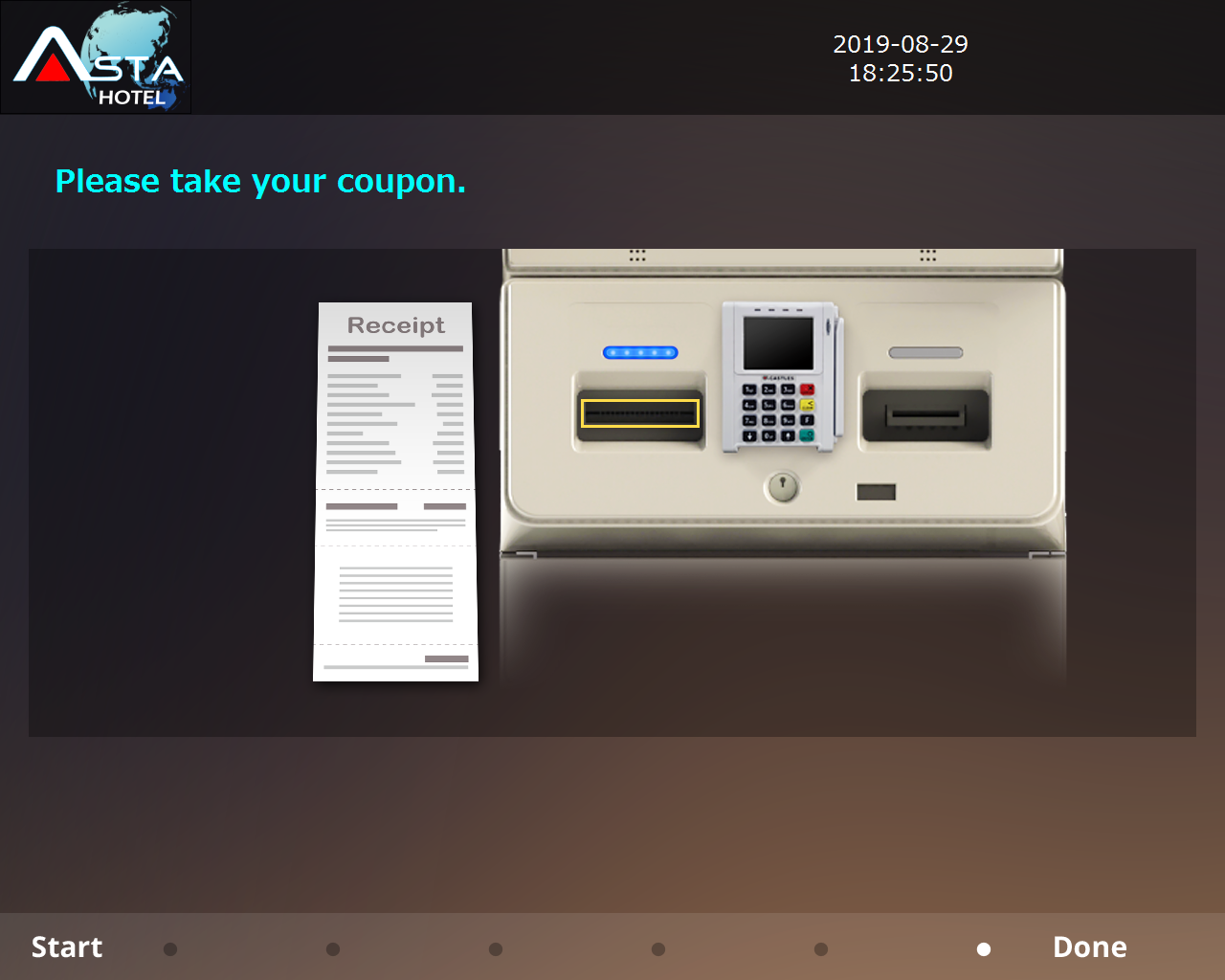 ISSUE COUPON/VOUCHER
WALK-IN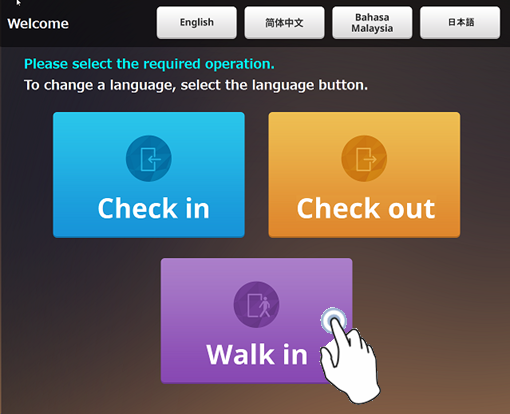 SELECT WALK IN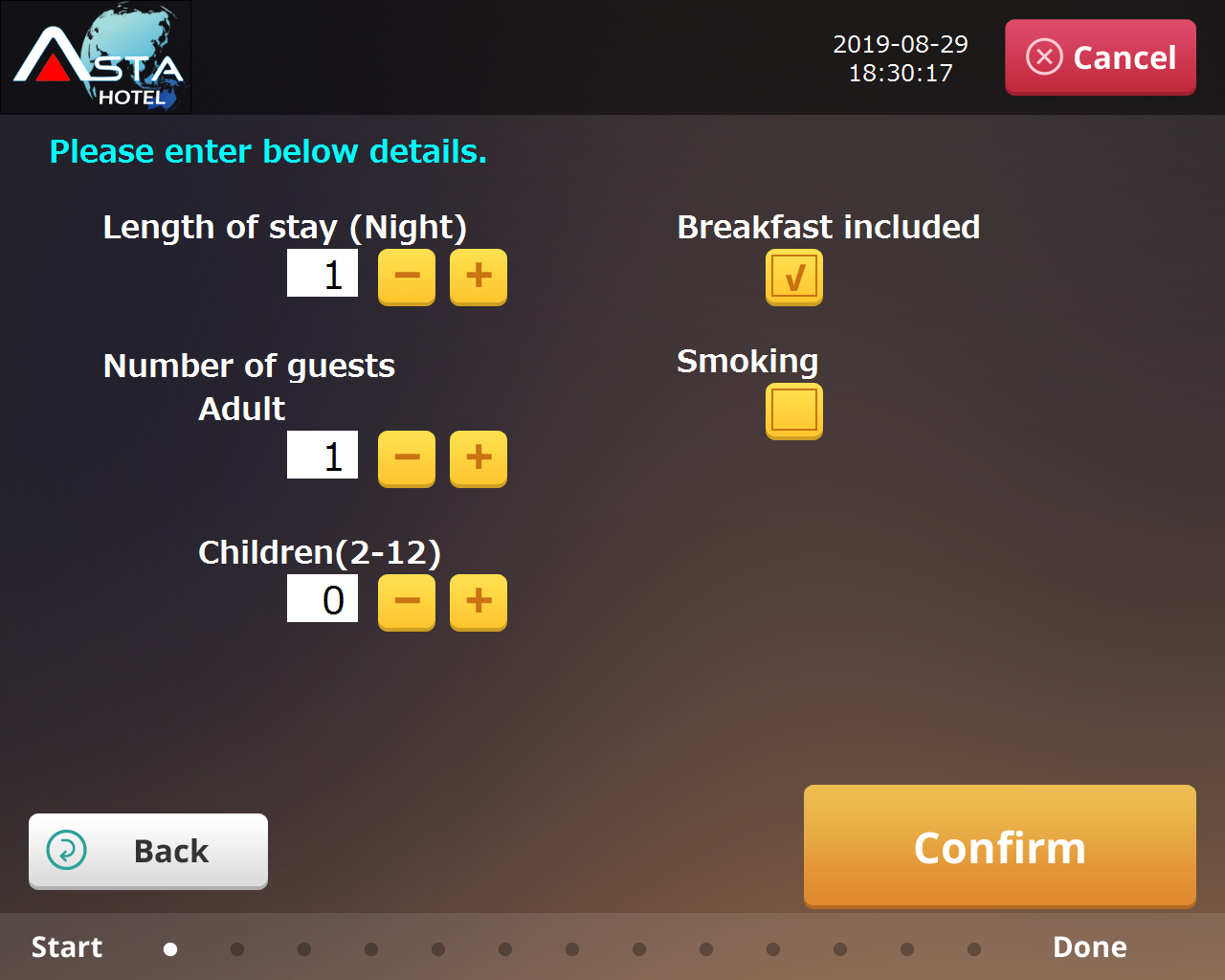 ENTER STAY REQUIREMENTS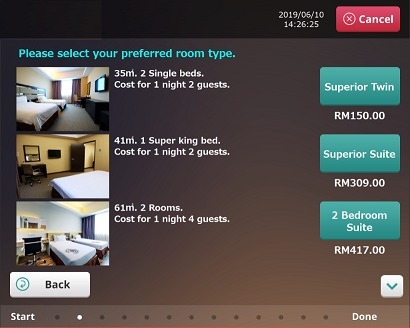 SELECT ROOM TYPE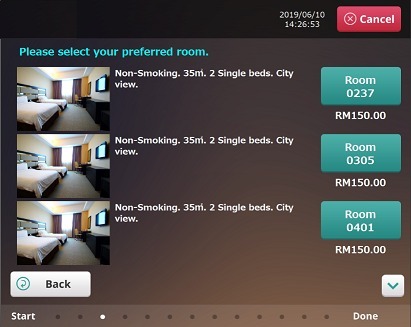 SELECT ROOM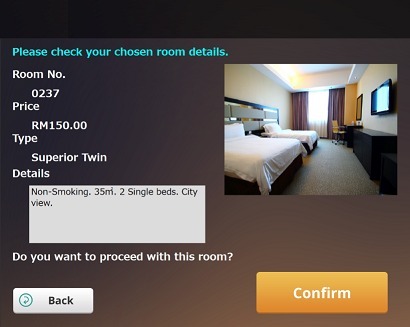 ROOM DETAIL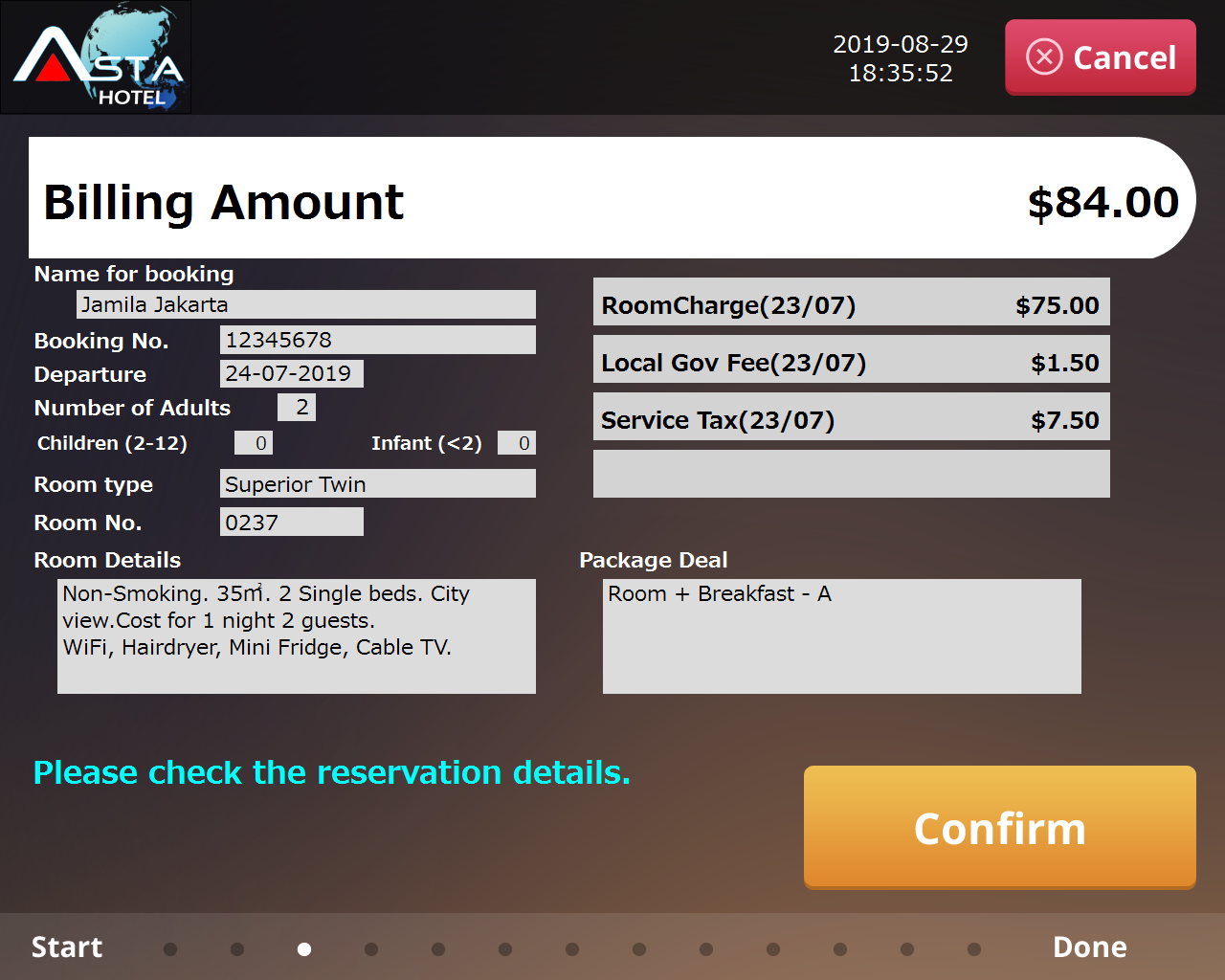 CONFIRMATION OF BOOKING INFORMATION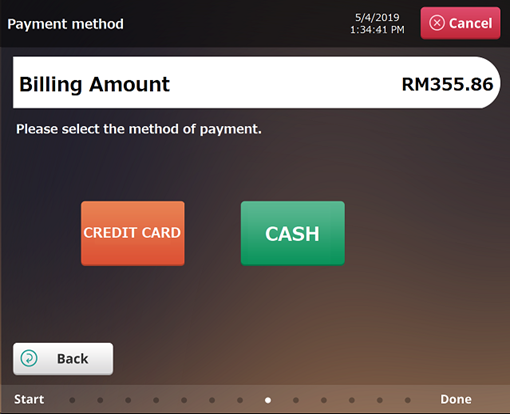 PAYMENT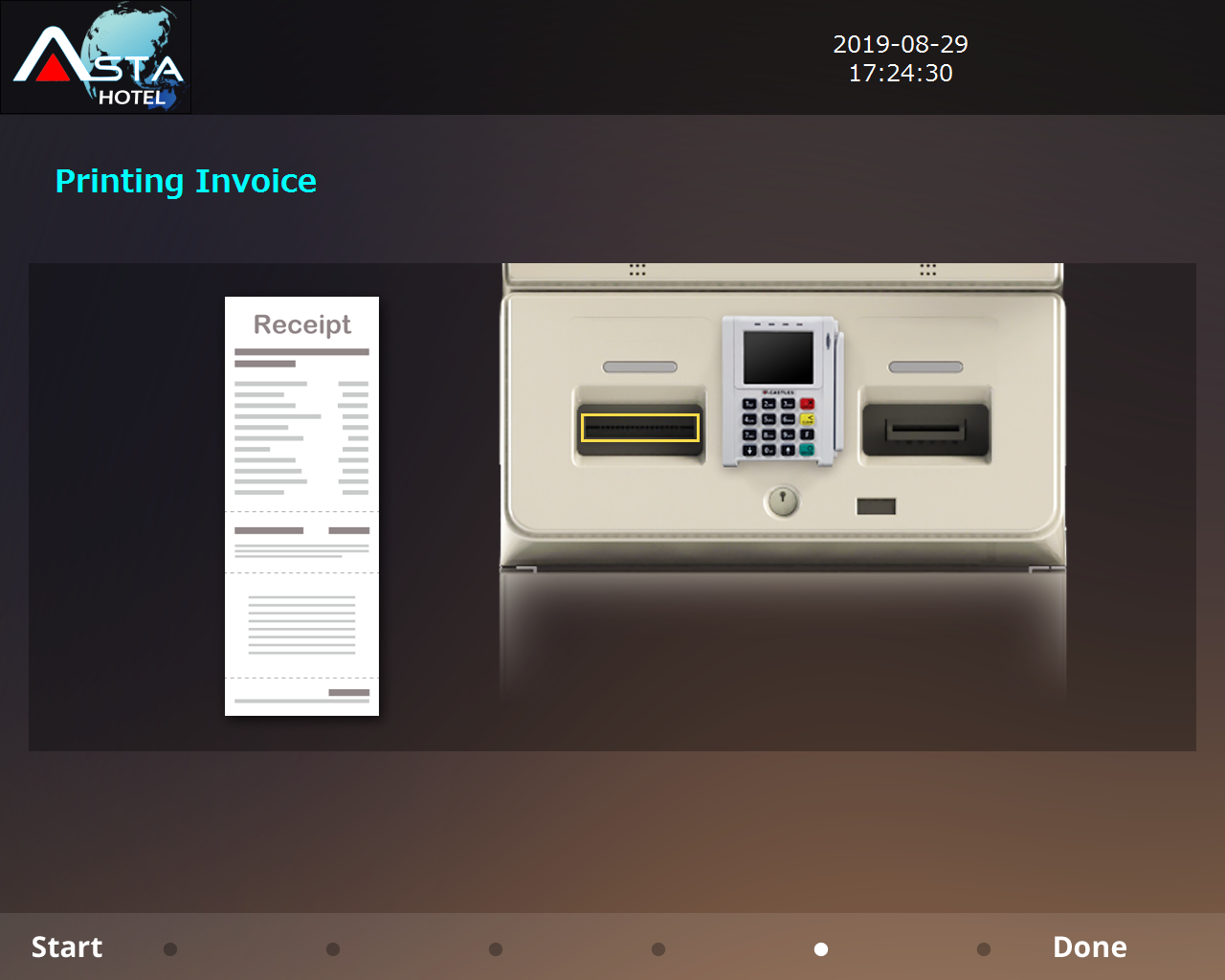 ISSUE RECEIPT/SLIP
Mobile Check In App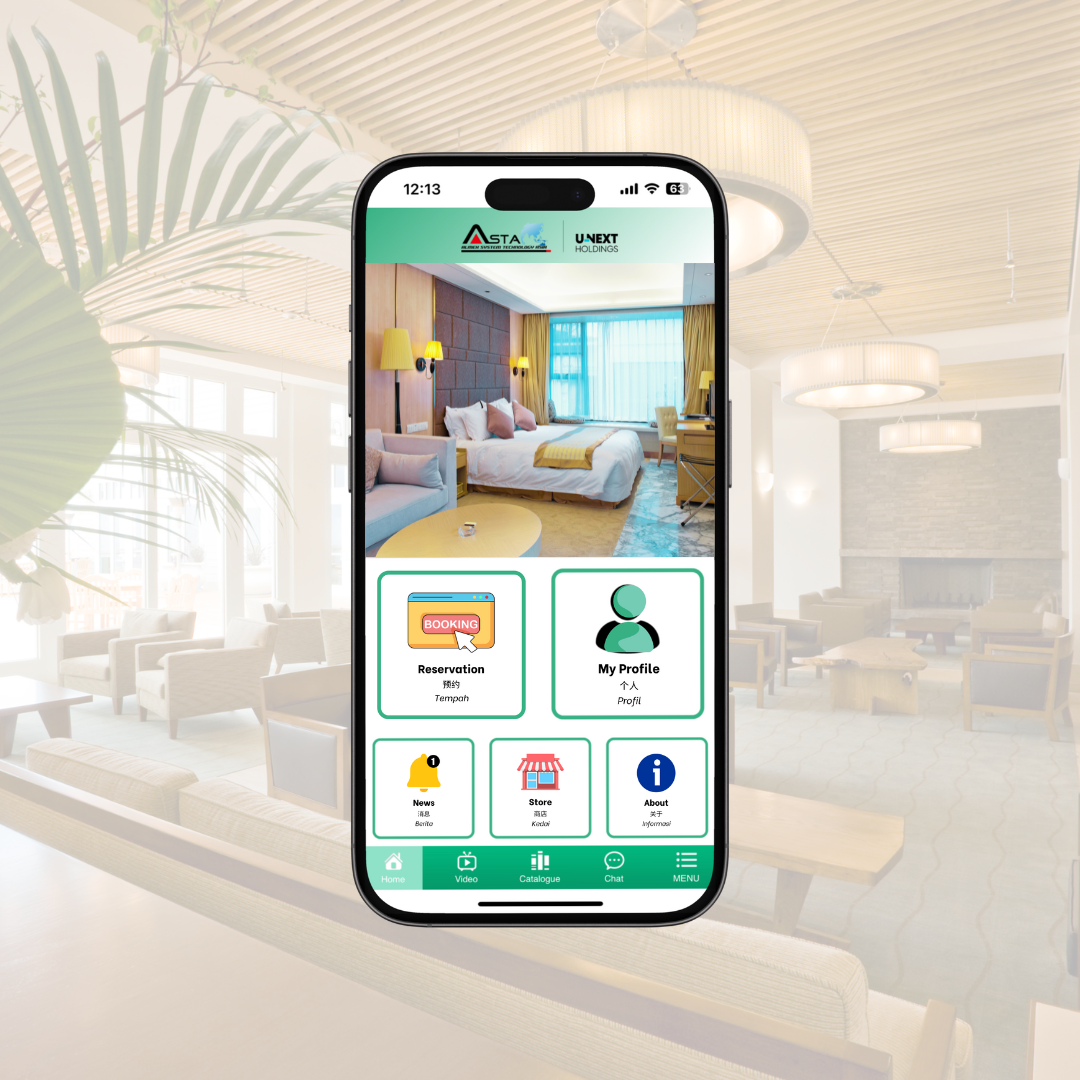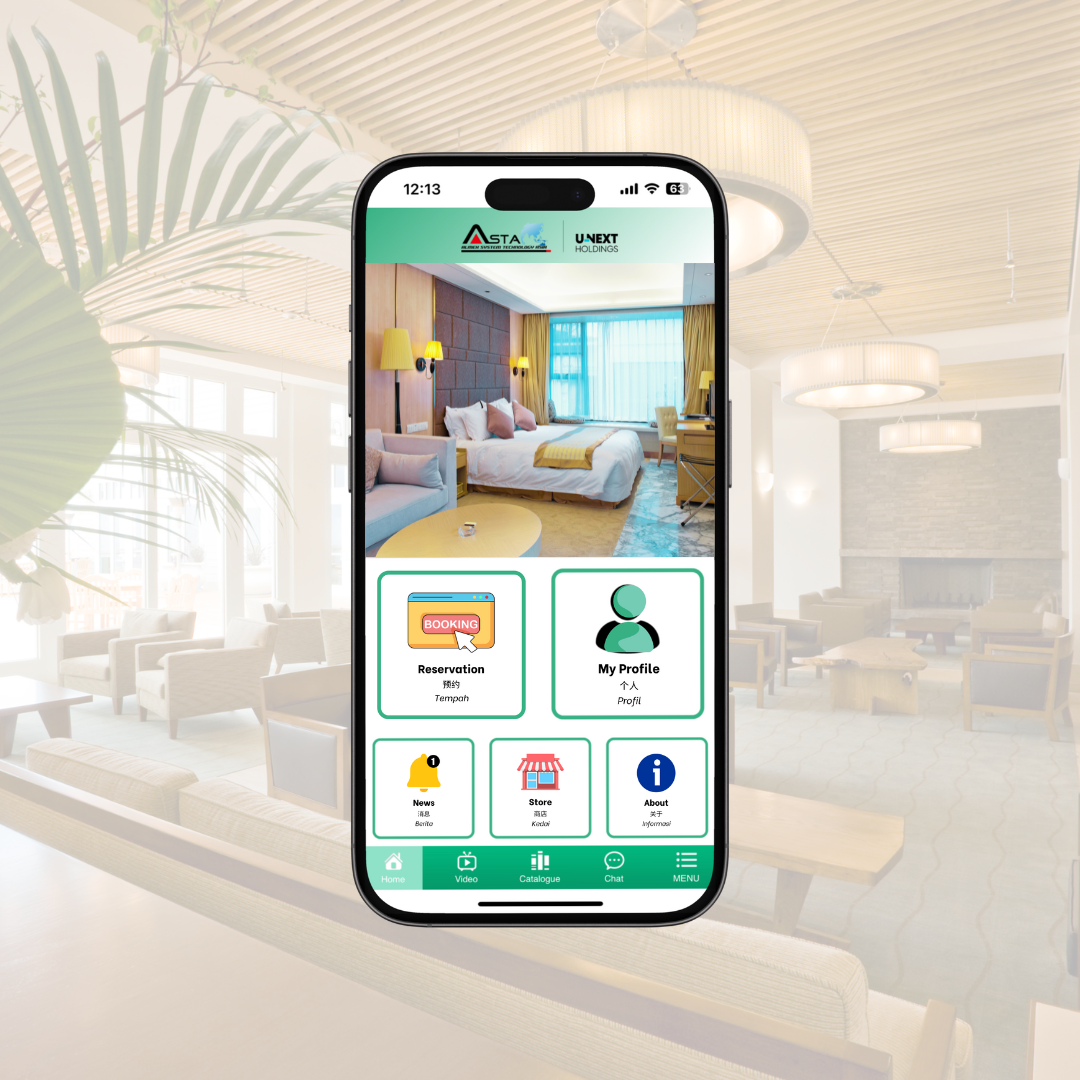 New Release to Hotel Guest Supportive App !!

◆Benefit
・Faster Check-IN at Front Desk and Faster In-Room Operation
・Self-Operation for the whole process enables hotel management to allocate higher efficiency of staff workload.
・Better Hospitality Service leads to get repeater.

◆Product Function (Support App of Android & iOS)
<Before>
Booking, Check Booking History, Push Stay Notification, Hotel Information & Promotion etc
<Stay>
Check-IN by QR code, Key Lock Open, Room Service Ordering, Wi-Fi Information etc
<After>
Questionnaire, E-Receipt etc

◆Product Feature
・Screen Layout, Background Image, Main Color can be customized to Hotel Concept. Hotel also can attach its Logo, Character etc.
・App can be integrated with the Hotel existing PMS system. Key Lock System, Membership System also can be integrated. (To be discussed)
・Link with Payment Platform
・Multilingual Support
Contact-less Touch Screen
Non-Contact Touch Panel Monitor enables the user to use or operate the screen of the machines without touching the screen itself with fingers because it can sense the movement of fingers or hands within 5~25mm from the monitor by irradiating the surface of the touch panel monitor with Infrared Radiation (IR). This new product can be easily installed to your existing touch panel monitors at reasonable price because it does not require replacement of monitors. The piece of Non-Contact Touch Panel Monitor will be placed on top and overlaying any of the touch panel monitors available in the market, it will function and provide the amazing contactless touch screen experience simply by connecting it with the USB and power supply. We have a diverse lineup of touch panel monitor sizes, starting from 19 inches until 55 inches, and we are open to accept orders for customized sizes other than the lineup too.
People are getting anxiety on infection and has higher consciousness on infection prevention due to the Covid-19 pandemic nowadays. Our Contactless Touch Panel Monitor is the right solution for companies, business entities and premises which are facing and having needs in reducing the anxiety and enhancing the infection prevention of their customers and employees.

< Product Line-Up >
▼19-inch
Bezel Size(428.8W X 354.8H), Active Touch Area(378.0W X 303.0H)
▼21.5-inch
Bezel Size(523.6W X 314.6H), Active Touch Area(476.6W X 268.2H)
▼27-inch
Bezel Size(644.6W X 380.6H), Active Touch Area(596.8W X 335.7H)
▼32-inch
Bezel Size(743.5W X 441.0H), Active Touch Area(697.7W X 392.3H)
▼43-inch
Bezel Size(1011.6W X 599.6H), Active Touch Area(965.3W X 523.3H)
▼55-inch
Bezel Size(1255.1W X 727.0H), Active Touch Area(1209.6W X 680.4H)

< Suitable for >
▼ Installation on ticket vending machine of F&B and public facilities like train stations
▼ Installation on shopping mall directory and office building directory
▼ Installation on the POS monitor of restaurants and retail stores
▼ Installation on our hotel kiosk etc
- Software Development -
As our policy, We not only provide our developed software for automation/self-service but also want to help your operation improvement (including not related automation/self-service as well).

If you consider new software/system development for your business, please feel free to discuss with us.
【General】Can our current reception counter's Registration, all be automatized by ASTA Kiosk ?
Possible, we will study your current flow first and then suggest the most appropriate and cost effective automation solution.
Our sophisticated Kiosk function can cover your receptionist task and responsibility.
【General】We don't have sufficient budget.
We can provide various kind of Kiosk Models which can fit your budget.
Or we can install only our software into hardware devices that you arrange by yourself to save your cost.
【Integration】Can ASTA Kiosk integrate with our current PMS (host system) or Key Card system ?
Yes, basically we can integrate with your PMS and Key Card System.
【Integration】We don't use any PMS or Booking Management system. Can we install ASTA Kiosk ?
Yes, we can offer our PMS partner or own Simple Booking system developed for Kiosk usage.
【Software】Is language selection on the screen and voice guidance available ?
Yes, you can choose freely up to 4 languages (you can increase optionally).
【Software】Can I customize the screen design and flow for hotel's concept ?
Yes, we can develop and customize them.
We will discuss about them for collaboration between your requirement and our knowledge/experience.
【Hardware】Can ASTA Kiosk's color or design be modified to match our hotel's interior design ?
Yes, we can provide custom-made Kiosk with various design and color following your hotel concepts.
【Software Development】Can I ask system development which not related hotel ?
Yes, you can ask any kind of software development.
DOWNLOAD
Product Catalogue
Key in your email address, we will had it send to your inbox