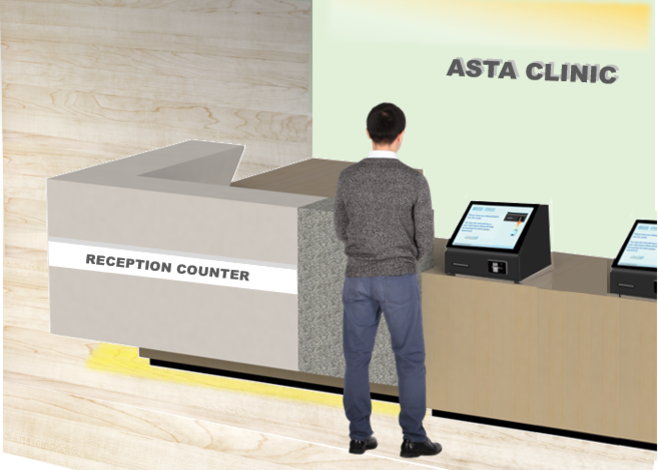 New Release !!

◆Benefit
・Simple and user-friendly kiosk enables patients to complete the registration themselves, it is faster and thus solve reduce the congestion at the reception counter.
・The previously-manual procedures, such as confirmation of appointment and ID registration, are replaced and being taken out at Desktop Registration Kiosk, allowing the hospital staffs to focus more on providing professional services to the patients. This leads to better hospitality to patients and higher efficiency of staff task allocation.

◆Product Feature
・Compact Design is more reasonable and easier placement.
・Kiosk Enclosure is customizable, the color, pattern and hardware devices are all available for customization.
・Interface with HIS or Appointment System (To be discussed)

◆Basic Device (To be discussed)
・RCS 17" Ultra Thin LED Touch Monitor
・ID card reader
・Thermal Printer for Registration Slip

Please check our other solution in the below link.