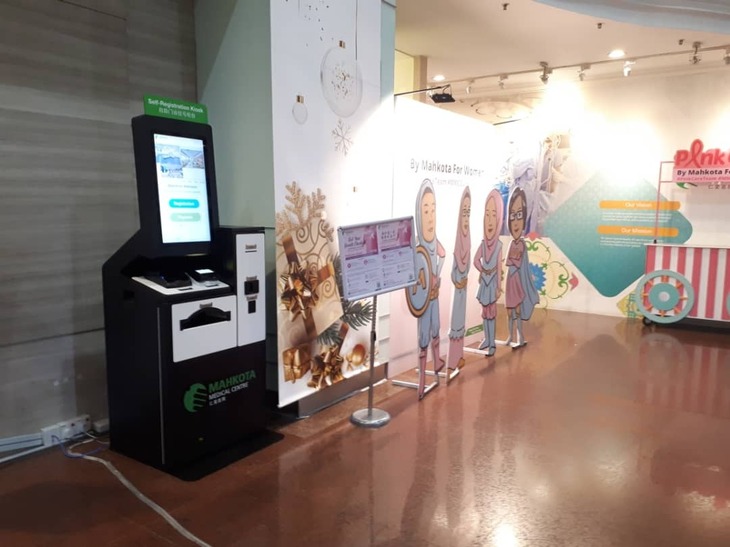 Event venue
Mahkota Medical Centre
Location
No 3, Mahkota Melaka, Jln Merdeka, 75000 Melaka
Mahkota Medical Centre (MMC) had newly launched ASTA's Hybrid Hospital kiosk for the use of Registration and Payment Kiosk.
Located at the main lobby and 4th floor of the medical centre, these newly introduced kiosk systems play a role to ease burden for the dedicated medical staffs as well as to give convenience and flexibility for patients to conduct registration or payment needs directly at the kiosk. With this, patients convenience and the overall productivity is expected to increase.
Discovering which type of kiosks better suit your business?
Get in touch with us at
asta-info@almex-sta.com
to know more details.