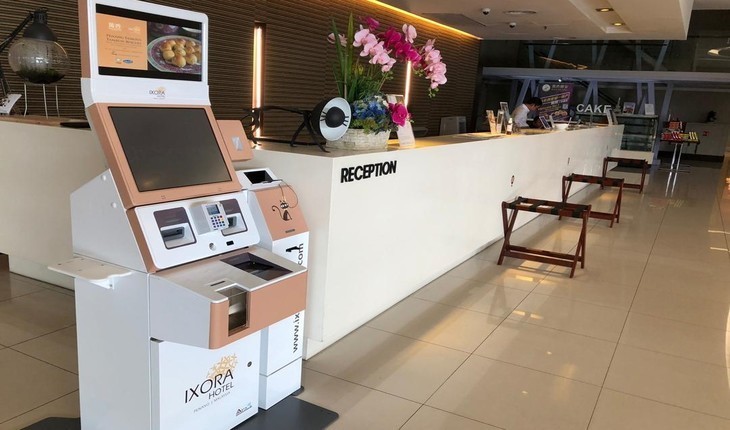 Our KIOSK has functions of not only registration and issuance of Room keycard related to Check-in process but also Check-out process and credit card settlement of accommodation fee.
Therefore, guests are no need to wait for reception counter and can complete check-in & out smoothly and non-stressful.

Not only visitors with appointment but also Walk-in visitors with no appointment, they can stay by selecting their room requirements freely.

Guests also can edit their booking package, such as adding on breakfast and changing to smoking room (if available). We realized User-friendly flow and functions localized to Malaysia.

Kiosk also realized deposit payment function by equipped with credit terminal with deposit settlement function and its scheme.
This enable user to complete payment of all necessary settlement including extra charge at Check-out without going to reception counter.

With the kiosk installation, IXORA Hotel hopes to cut the reception time and at the same time reduce the workload of front desk staff.
Also, productivity will also increase.
Check Out IXORA HOTEL Official HP