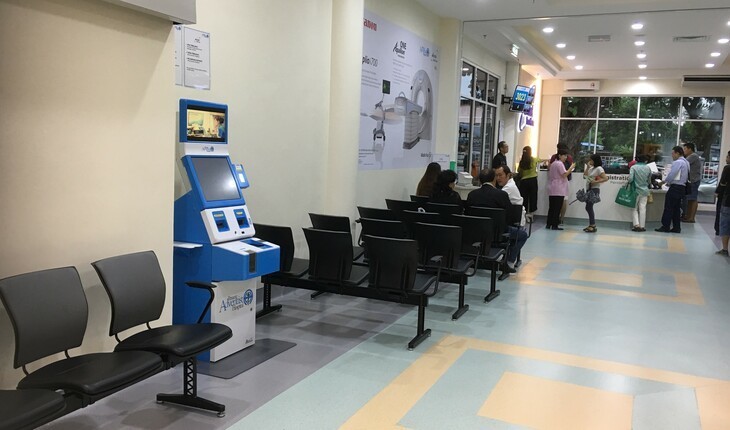 Client name
Penang Adventist Hospital (Heart Centre)
Before this, more than 100 patients visit Heart Centre of Adventist Hospital everyday causing the process from registration to assessment and procedure tends to be jam and waiting space is crowded.
ASTA Self-Registration KIOSK and Queue System with two Queue Display were installed to curb this problem.
As expected, hospital operational flow become more efficient and simpler, easy to keep track, and the entire process become faster.