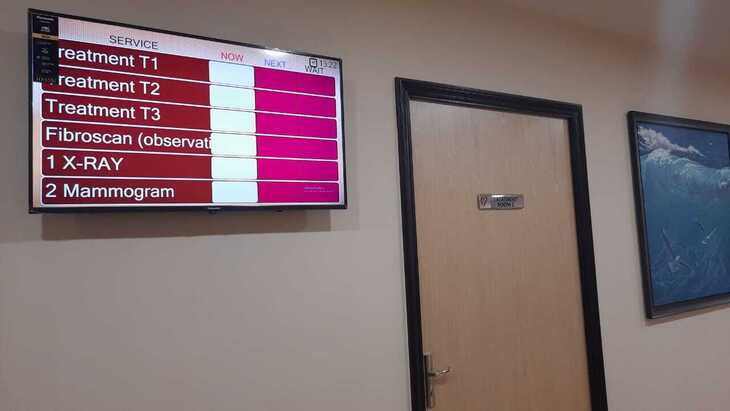 Client name
LifeCare Diagnostic Medical Centre, Cheras South
Address
19A-2 & 19B-2, Block E, Kompleks Komersil Akasa, Jalan Akasa, Akasa Cheras Selatan, 43300 Seri Kembangan, Selangor
Following the success of ASTA's Hospital Solutions in Lifecare Clinic Bangsar, we are pleased to work together again with Lifecare's 2nd project in Lifecare Clinic Cheras as well.
Visiting Medical Checkup is now smoother and stress-free with ASTA's Kiosk for registration counter and Queue Management System. Patients will be directed by the Kiosk to consult with the front counter nurses respectively, in which after ASTA's Queue Management System will lead you to each of the section from payment to assessment/examination and consultation with doctor. Plus point is that patients will no longer be required to get multiple queue numbers and can check their current status easily, and the hospital staffs are able to keep track of all patients with this streamlined flow. With this, only the queue numbers will be called out hence securing the patients' private information.
Contact our team now at
asta-info@almex-sta.com
to see how we can help you and your business!