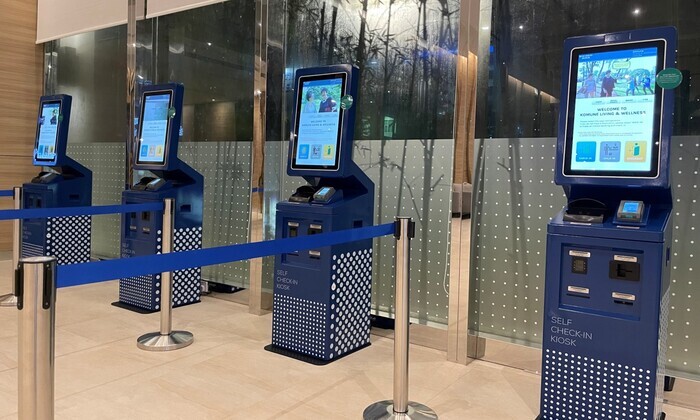 Client name
Komune Living Wellness
Address
21, Jalan Tasik Permaisuri 2, Bandar Tun Razak, 56000 Kuala Lumpur
Our second project collaboration with UOA Hospitality have us installing 6 units of ASTA HOTEL KIOSK at Komune Living Wellness @Cheras, which is newly opened on April 2022.
Kiosks hardware design was manufactured to fit the hotel concept, and the allocated location is observed so that the kiosks fit in nicely. 4 units are placed the hotel lobby, while 2 units are placed at the entrance of Wellness Center so that the coverage is well supported for the guest's convenience.
Kiosk software was designed to fit the hotel operation, which not only support basic function but also integrate along with Komune Living Wellness's parking system, where hotel guests input their card number used to enter the parking lot, and the hotel voids their parking fee.
Our self check in kiosk solutions are expected to assist and provide the best satisfaction for both guests and staffs throughout the stay.
With this, we believe that the guests will enjoy the convenience and return for their next stay.
You can check it out our first project with UOA Hospitality @Komune Living Bangsar.
https://www.almex-sta.com/topics_detail14/id=81