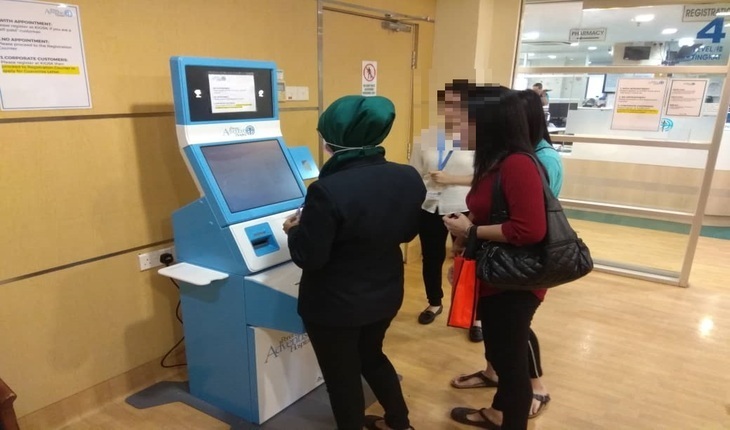 Client name
Penang Adventist Hospital (Specialist Complex L4)
As 2nd installation project with Adventist Hospital, we installed Registration Kiosk for some kinds of Examination/Department.
They can register at the kiosk by scanning Mykad / inputting their identification and then get Queue Number slip including today's examination.
They proceed to each department station and wait until callng their number.