2020/06/17
Food & Beverage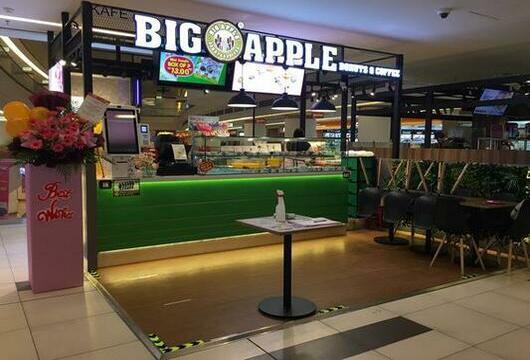 Client name
Big Apple Donuts & Coffee New Shop at Avenue K
Address
Level 1, 152, Jalan Ampang, Kuala Lumpur City Centre, 55000, Kuala Lumpur
This January we have installed total automation system, Ordering & Payment by customer until sending the information to Kitchen.
https://www.almex-sta.com/topics_detail14/id=85
Followed by the project, we installed to Big Apple New Shop at Avenue K at 16/June.
- Point Of Sales
- Self-Ordering Kiosk
"Our user-friendly and easy-to-use self food ordering system
enables customers to order donuts smoothly. Our kiosk is equipped with the full automation process from ordering to making payment. The customers can make payment at the kiosk by Debit/Credit Card and mobile e-wallets (QR code/barcode). After the completion of order and payment, the kiosk will issue receipt which contains the queue number as well."
These devices are connected with each other smoothly and they automatize the whole process from ordering to serving.
The automation system makes customer & staff satisfaction better and will help Big Apple more successful.